'Westminster witch hunt': MPs fight back after being labeled sex predators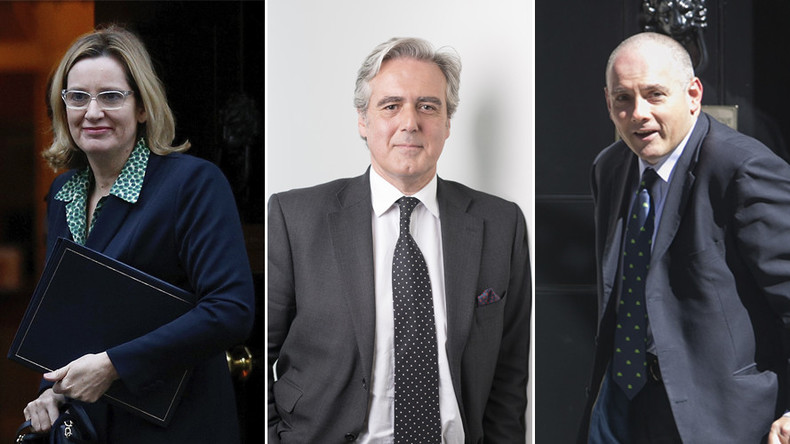 A sex assault probe which has been branded the "witch hunt" of Westminster could cost MPs their jobs and see ministers sacked from Theresa May's cabinet in a scandal engulfing Parliament.
Politicians have revealed their "shock" and "upset" after seeing their names included in a so-called 'dirty dossier' of 42 MPs who have behaved inappropriately, according to the parliamentary staff who drew it up.
Wild accusations include MPs impregnating staff and then demanding abortions, while others are accused of letting men urinate over them and touching up both women and men.
Read more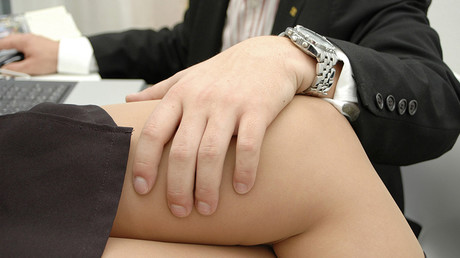 Some have been left flabbergasted at seeing their names on the list, and slammed those behind it, while others have admitted what they have done.
Former Cabinet Minister Stephen Crabb admitted sending explicit messages to a teenager, months after withdrawing from the leadership race for similar texts.
Mark Garnier, Member of Parliament for Wyre Forest, confessed to asking his assistant to buy two vibrators from a sex shop, after labeling a secretary "sugar t*ts."
Steven Double MP's affair with an aide is included in the list after he had a romance with a woman he hired to work in his office in St Austell, alongside his wife.
The home secretary, Amber Rudd, was named over her alleged relationship with Tory MP Kwasi Kwarteng, while Jake Berry, the Rossendale MP, was included in the list after he had a son with former Tory aide Alice Robinson in March, six months after announcing his divorce from his wife.
MPs who have admitted affairs include Robert Halfon. Mark Menzies, the Conservative MP for Fylde, is accused of resigning after using the services of a male prostitute. Another unnamed MP is accused of sleeping with men who wore women's perfume.
Others, however, have been left furious at their inclusion on the list. Michael Fabricant branded it a "witch hunt" after he was accused of being inappropriate with a male journalist in the backseat of a taxi. Fabricant claims he cannot remember ever sharing a cab with a reporter.
"I have seen the spreadsheet, which is on social media," the former Tory vice-chairman said, the Daily Mail reported.
"It only lists Conservative MPs and is a strange hotchpotch of rumor and gossip. I am listed over a single incident where I was said to be 'inappropriate with a male journalist in a taxi.'
"What does that mean? Was it a risqué joke that I told? If it were anything noteworthy, surely the journalist would have either written it up as a juicy story – or smacked me in the mouth?"
Read more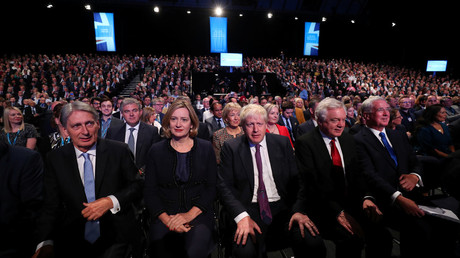 Veteran MP and ex-army officer Bob Stewart said this will lead to men being "afraid" to approach female colleagues.
"What we've got now is a situation where we are soon going to be in a situation where people that work together can't say, 'can I take you out? How far away are we from that?"
The list, which was made by current and former parliamentary researchers, includes six cabinet-level ministers and 42 names in total, 10 of which are former ministers.
Some ministers are threatening to sue, although it is not clear who they are threatening. One said: "The claims against me are scurrilous and libelous. I hope they've got deep pockets."
Senior Tories said they are now worried their careers are over – over rumors they deny are true.
"It is a nightmare," the MP told the Daily Mail.
"The allegations are totally untrue and I don't understand where they have come from. But I have no way of clearing my name.
"Everyone knows how strongly the PM rightly feels about this issue. Will I be overlooked in the reshuffle because of it? I don't know – and probably never will – but I fear I could be."
RT UK revealed how Labour Party councilors are also accusing men in politics of sex assaults in the lower rungs of government. Others claim they were told not to report rape.
Labour activist Bex Bailey said she was sexually assaulted at a party event in 2011 and discouraged from complaining.