Brutal 1 punch knockout caught on CCTV sparks manhunt (VIDEO)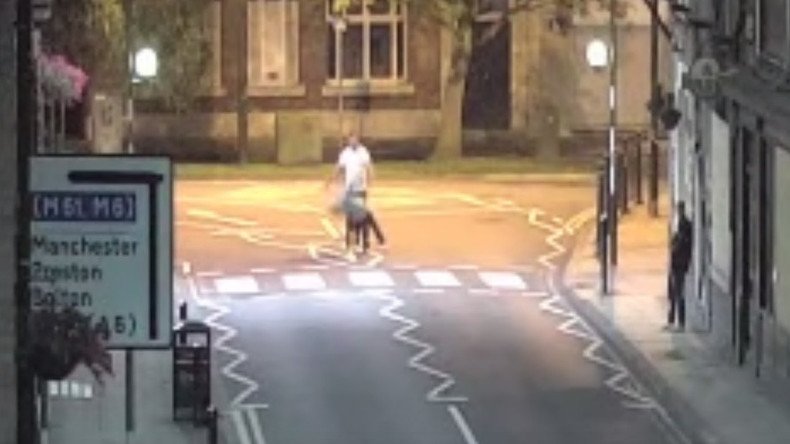 Police are appealing for help tracking down a male suspect who knocked out his victim with a single punch in Chorley, Lancashire. The attack, which occurred on September 2, was caught on camera.
CCTV of the incident was released by Lancashire Police on Tuesday. In the footage two men are seen approaching one another in the middle of the street, before the larger of the two throws a punch, seemingly knocking the victim unconscious. The attacker then calmly walks away, as a witness checks on the victim.
Police are appealing for information.
"The victim has been left quite shaken by this incident and our enquiries are ongoing to establish exactly what happened," stated PC Leanne Oxley of Chorley Police.
"We would now like to speak to the man in the CCTV images as we believe he may be able to help with our investigation. If you know who he is, or indeed, if you think this may be you, we would ask you to contact us as soon as possible.
"Finally, I would urge anyone who may have witnessed this incident to come forward as you may have vital information," the officer added.
You can share this story on social media: