Guns found aboard Calais-Dover ferry despite strict border security checks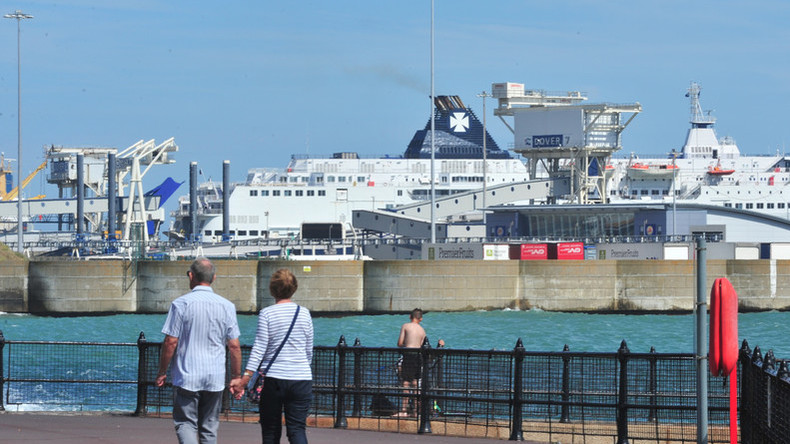 Cleaners discovered two handguns hidden in a toilet bin aboard a ferry from Calais to Dover on Saturday. Police were alerted soon after the P&O Ferries ship entered British waters. Investigators are keen to know how the weapons made it past security.
Firearms crossing the English Channel from Europe are a big concern for British police and counter-terrorism officers. Saturday's discovery follows similar cases of gun and drug smuggling in recent months.
Read more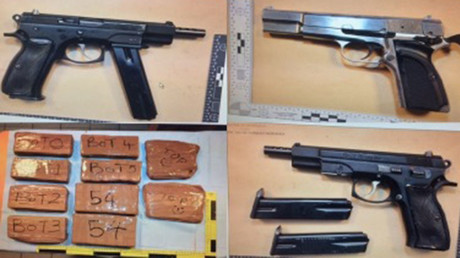 On October 6, a British Border Force officer was arrested near Calais, alongside several fellow British nationals, on suspicion of importing firearms and drugs into the UK. The joint French-UK operation seized nine handguns, two revolvers, magazines and suppressors. Some 34kg of cocaine and 7kg of heroin was also uncovered.
In connected raids, six suspects were arrested in Kent. All were charged with conspiracy to import firearms and class-A drugs.
In July, 79 firearms, concealed in the engine of a van, were seized outside the French entrance to the Channel Tunnel. The National Crime Agency (NCA), Border Force and the Metropolitan Police were involved in the operation that involved undercover officers monitoring the van as it crossed Europe. Two men – a Polish national and Czech national – were arrested.
The UK has a relatively low level of gun crime compared to its European neighbors, notably France, largely due to its sea border and tough laws on gun ownership. Despite this, firearm offences are increasing. London saw a 42 percent increase over the last year according to the Met's figures on gun crime. Some 2,544 offences were recorded from April 2016 to April 2017, up from 1,793 offences in the same period from the previous year.
Read more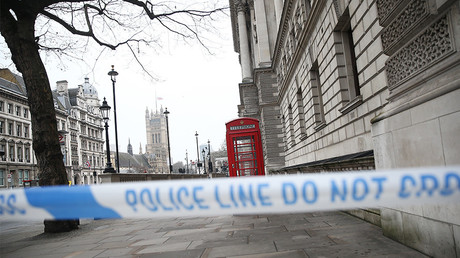 Upon taking up her position as head of the Metropolitan Police, Cressida Dick vowed to "bear down across the wide spectrum of violent crime," in response to the figures. Her predecessor Sir Bernard Hogan-Howe had previously warned of increasing number of guns smuggled into the UK, arguing that their prevalence raised the risk of arms being acquired by terrorists on the British mainland.
While there is evidence that guns are illegally shipped from the US using postal system, the main supply of guns smuggled into the UK comes from Eastern Europe, with routes established from countries with large underground caches of weapons, including Albania and Lithuania.
Following the end of the Balkan wars, many countries in the region had stockpiles of weapons, some of which were subsequently looted. In Albania, some 100,000 weapons are thought to have been stolen, a portion of which made their way to underground arms markets in Belgium and France. In 2015 the weapons used by the Charlie Hebdo attackers reportedly took this route.