'Disillusioned jihadist' who joined ISIS in Syria wants to come home, face trial in Britain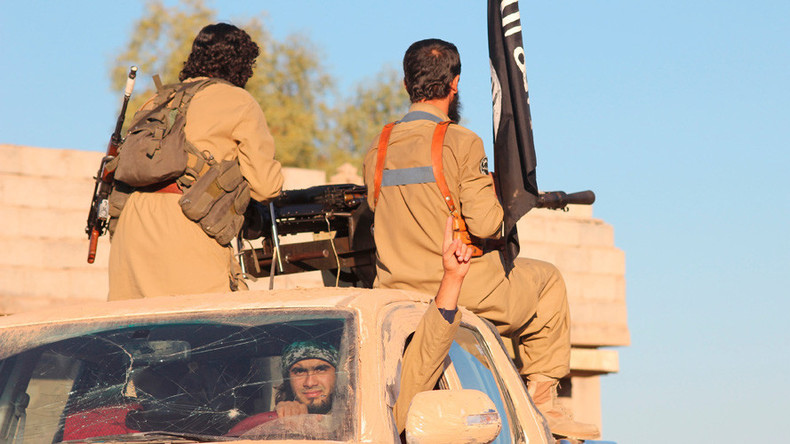 A British man who went to Syria to join the Islamic State (IS, formerly ISIS/ISIL), says he wants to return to the UK to face trial. Shabazz Suleman, 21, from Buckinghamshire, is thought to have been in Raqqa for the past three years.
According to the Times, Suleman disappeared while on a family holiday in Turkey in 2014. He was then willingly traded into the hands of IS as part of a mass prisoner swap between the group and Turkey in the same year.
But as early as June 2015, Suleman, who claims one of the main reasons he joined the terrorist group was because he "disliked the [British] government for its foreign policy long ago," said he had become a "disillusioned jihadist."
Suleman reemerged in May this year after nine months of silence, saying he had been jailed for going absent without leave, but that a Sharia court ruling had freed him.
Suleman, who is understood to be in the hands of Turkish militia, reportedly admits undergoing weapons training and carrying out guard duties, but denies taking part in killings.
His father Afzal Suleman, 46, said he would support the authorities in pursuing his son for prosecution.
"I would never have taken him to Turkey if I had known what he was thinking. I know for a fact that he has become a civilian and he hasn't been in the battlefield for at least two years and never killed anyone or anything.
"At the end of the day if he has committed a crime he should go to court. We just want him home."
It comes amid a growing debate over the future of Britons who have joined the group. Foreign Office Minister Rory Stewart said this week that the "only way" to deal with British IS fighters is "in almost every case" to kill them.
However, the government's independent reviewer of counter-terrorism legislation, Max Hill QC, suggested people who were "brainwashed" and joined the terrorist organization out of "naivety" ought be spared trial.
"Really we should be looking at reintegration and moving away from any notion that we are going to lose a generation from this," said Hill.