English newspaper 'tipped off' 25mins before JFK assassination, documents show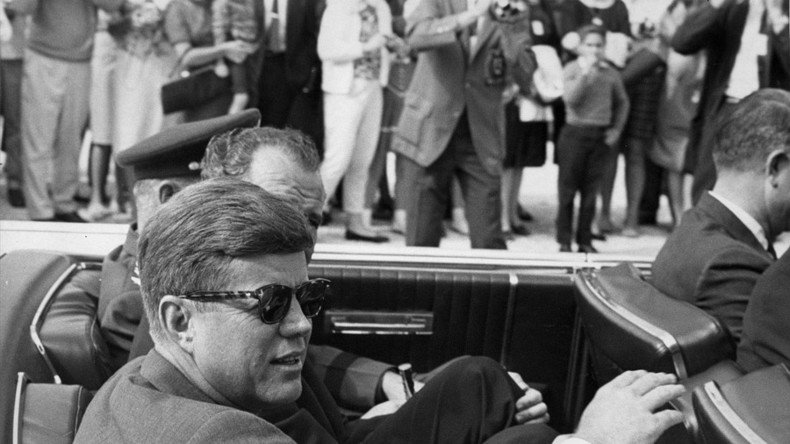 A reporter for the Cambridge Evening News received a call telling him to ring the US embassy for "big news" just 25 minutes before John F. Kennedy was shot dead. The revelation emerged in fresh documents released by the US government on Thursday night.
According to the memo, police reported the call to the British intelligence service. Britain's domestic intelligence agency MI5 then is understood to have pledged to support "in every way possible" any investigation in the UK relating to Kennedy's murder.
The memo, signed by CIA deputy director James Angleton, reads: "The caller said only that the Cambridge News reporter should call the American Embassy in London for some big news and then hung up.
"After the word of the President's death was received the reporter informed the Cambridge police of the anonymous call and the police informed MI5.
"The important point is that the call was made, according to MI5 calculations, about 25 minutes before the President was shot.
"The Cambridge reporter had never received a call of this kind before, and MI5 state that he is known to them as a sound and loyal person with no security record."
The memo said it was not the first time in the past year that people in the UK had received similar anonymous calls which were "strangely coincidental in nature." They seemed to have been particularly linked to the "case of Dr. Ward" – potentially a reference to 'Dr.' Stephen Ward, one of the central figures in the Profumo affair, a spy/sex scandal which had rocked the British establishment earlier that year.
The US government released 2,800 classified files on the assassination of JFK on Thursday night.
President Donald Trump said the public deserves to be "fully informed" of what happened, given the event has been the subject of various conspiracy theories. Some documents, however, were withheld at the request of government agencies over national security concerns.
Kennedy was shot dead on November 22, 1963, in Dealey Plaza, Dallas, Texas, while riding in his presidential motorcade. Former US Marine Lee Harvey Oswald was charged with his murder. Oswald himself was shot dead two days later by nightclub owner Jack Ruby before he could stand trial.
You can share this story on social media: