'Deeds not words': May's promise to tackle mental health undermined by stats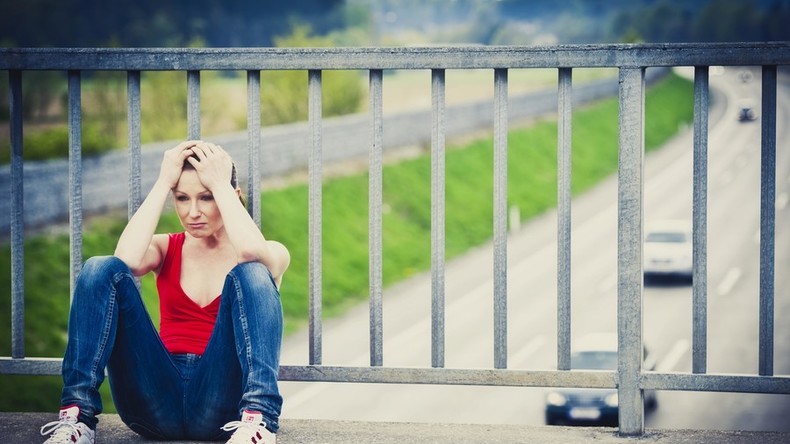 Theresa May has made her pledge to tackle mental-health issues a key policy objective, but the level of NHS spending in the area has prompted some to question her commitment.
The PM previously commissioned a report that found 300,000 had lost their jobs as a result of mental-health conditions. The research, titled 'Thriving at Work', was cited by May as proof that "We must take action."
"It is only by making this an everyday concern for everyone that we change the way we see mental illness, so that striving to improve your mental health - whether at work or at home - is seen as just as positive as improving our physical well-being," she said.
Her Tory government pledged back in February to increase support for children and young people experiencing mental health through a £1.4-billion ($1.8-billion) fund. Critics, however, suggested that the government's wider economic policy of austerity may actually be the cause of many mental-health issues that people are facing.
"Addressing mental health is not just about ensuring more 'treatment' is available and stigma is reduced, although they are important," said a spokesperson for Psychologists Against Austerity earlier this year.
"It is fundamentally also about the evidence that ideological economic policies, like the continued austerity programme, have hit the most vulnerable the hardest and have been toxic for mental health," he added, according to a report by The Independent in January.
The number of young people arriving in A&E with psychiatric problems has doubled since 2009. The Conservatives entered government in 2010. A recent report by the Children's Commissioner estimated that only between a quarter and a fifth of children with mental-health conditions received help last year.
"Progress in improving children's mental health services has been unacceptably slow," stated the report.
A total of 40 percent of NHS mental-health trusts suffered cuts between 2015 and 2017, while 62 percent were found to require improvement.
The Tory leader said she that more workplace supports are planned, along with the expansion of "digital mental-health services," and more investment in community services.
May did, in fact, pledge a further £15 million ($19.8 million) to community services, but many people still have to travel hundreds of miles to access mental-health support, or wait long periods to be seen on the NHS.