Anti-ISIS Briton killed clearing landmines in Syria, 1 week after Raqqa liberated
Published time: 24 Oct, 2017 13:27
Edited time: 25 Oct, 2017 08:31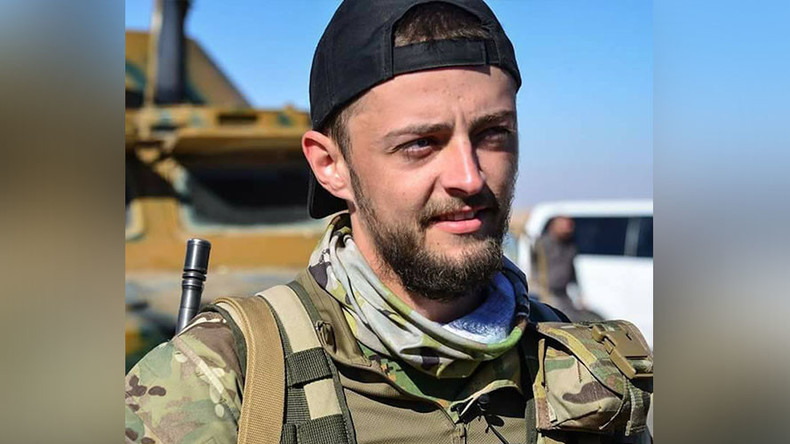 A British man who traveled to Syria to fight ISIS was killed while clearing landmines in Raqqa. Jac Holmes' family thought he'd "be home for Christmas" after surviving the worst of the fighting that drove the terrorist group out of the city last week.
Holmes, a 24-year-old former IT worker from Bournemouth, had no military experience before he joined the Kurdish People's Protection Units (YPG) in January 2015.
Kurdish representatives in the UK confirmed he died while clearing an area of landmines to make it safe for civilians.
Holmes, who used the war name Sores Amanos, had been part of the YPG's '223' sniper team, appearing in videos and images chronicling their operations on social media. Fighting in every major battle, he had been surrounded by Islamic State (IS, formerly ISIS/ISIL) fighters at times.
Holmes' mother Angie Blannin told the BBC her son is a "hero." Although details are sketchy, Blannin said she was "guessing he stepped on a landmine or went off close to him, or it was a suicide vest."
"He loved what he was doing there, he loved being a soldier. He had the courage of his convictions. He was just a boy when he left the UK. He told me he didn't know what he wanted to do with his life.
"But by going out there, he found something that he was good at and that he loved."
Blannin said she had not seen her son for more than a year, but that they regularly kept in touch online and had been making plans for his homecoming.
"We thought with any luck he'd be home for Christmas. It had been so tough since he had been away, but I was always 100 percent behind him.
"After all this, he said he might go into politics or perhaps close protection security. He'd seen so much for a boy of his age."
Holmes' death brings the number of volunteers from the UK killed to six following Mehmet Aksoy, Luke Rutter, Ryan Lock, Dean Evans, and Konstandinos Erik Scurfield.