Labour MP who joked about rape and pop-star orgies 'deserves a second chance,' colleague says
Published time: 24 Oct, 2017 12:36
Edited time: 25 Oct, 2017 08:31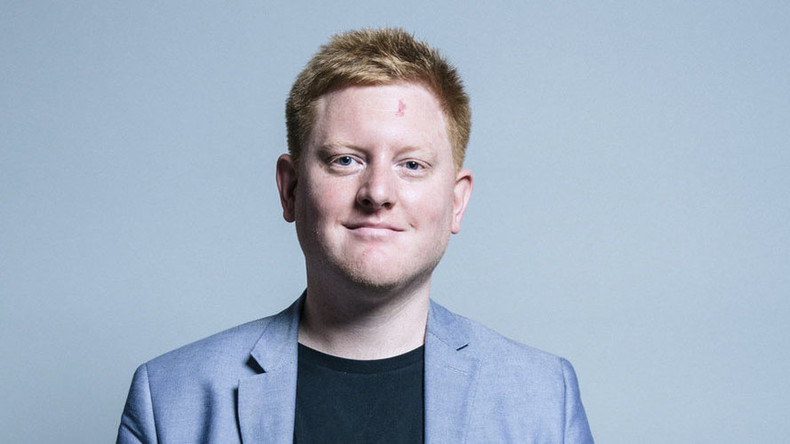 MP Jared O'Mara, who had to resign his committee role over sexist and homophobic comments, is "courageous" for coming forward, a Labour colleague says. O'Mara made rape jokes, asked a girl band for an orgy, and branded British women "fatties."
The 36-year-old Sheffield Hallam MP quit the Commons Women and Equalities committee on Monday for the comments he made online before being elected to parliament. They were unearthed by right-wing blogger Guido Fawkes.
On the Drowned in Sound music website in 2004, O'Mara made misogynistic remarks, joked about having an orgy with members of Girls Aloud, claimed Michelle McManus only won Pop Idol "because she was fat," and suggested it would be funny if jazz star Jamie Cullum was "sodomized with his own piano."
He also made homophobic references to "fudge-packing" and "poofters."
Labour's shadow party secretary, Angela Rayner, defended O'Mara, saying she believed he had genuinely changed his views. She said people should be reminded that derogatory comments posted online could be there forever, even after the author had changed their views.
"I think it's important to recognize in a social media age that young people do put views and jokes and things that are absolutely distasteful and disgusting online, and that they are there forever," she told Sky News.
She added O'Mara had made "a very passionate, emotional speech" to MPs on Monday night and said he was "absolutely devastated" by the comments he made.
"It was a very difficult speech for him… He said he was homophobic, he was misogynistic, but those views he had 15 years ago were completely unacceptable and he changed his views from then. I think that's courageous of him to do that."
O'Mara has claimed there is still a "place" for him as an MP.
"I want to educate people and help people going through those prejudices grow out of them. I've gone on that journey and feel I can help.
"If a Conservative MP had made similar comments I'd say it depends on what journey they had been on since. If they'd honestly changed and believe in equality and egalitarianism then absolutely [they have a place in parliament] but the very culture of Conservatism doesn't foster that equality."
Meanwhile, Sophie Evans, a pub worker from Sheffield, alleged that O'Mara called her an "ugly bitch" at a music venue he was DJ-ing at in March this year before he was elected, according to The Sun. They had met on dating app Happn in 2016.
After someone made a joke about O'Mara being turned down, Evans claimed he "flipped" and raged: "I wouldn't touch you with a manky woman's c**k you ugly bitch."
A spokesperson for O'Mara says he categorically denies Evans' claims.