'Block Murdoch's takeover of Sky,' Labour's Tom Watson urges competition watchdog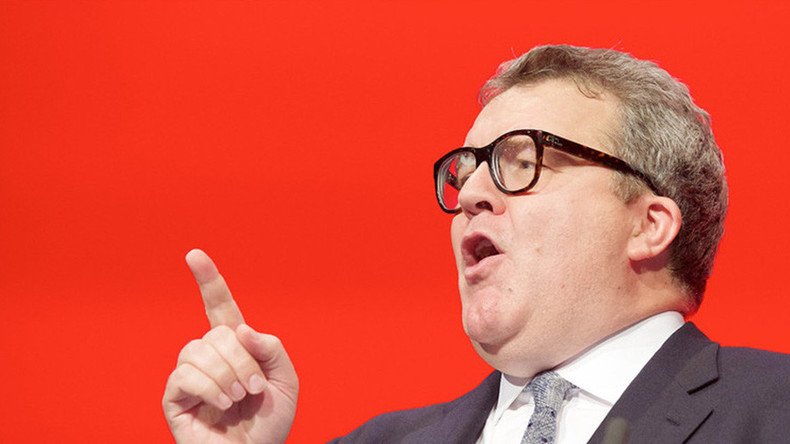 Holding the media to account has got Labour's Tom Watson pretty animated. After calling for RT's controversial new ads on the London Underground to be investigated, now he's pressuring the competition watchdog to deny Rupert Murdoch the chance to buy Sky.
Seemingly unaffected by his hunger strike in solidarity with Guantanamo Bay detainees last week, Labour's deputy leader and shadow secretary of state for culture, media and sport is looking to starve media mogul Rupert Murdoch's 21st Century Fox of its desire to take full control of Sky, one of Britain's biggest broadcasters. Watson has called on the Competition and Markets Authority (CMA) to refuse the US-based company's acquisition amid concerns of "bullying."
His comments come in light of recent revelations that Fox News handed a new contract to presenter Bill O'Reilly after splashing out $32 million (£24 million) to settle a sexual harassment suit against him. Watson, who called O'Reilly's improved contract "jaw dropping," claimed the case shows how the organization allows for a "culture of bullying to flourish" making Fox's takeover of Sky inappropriate.
"It raises yet more questions about the corporate culture at 21st Century Fox," Watson said, according to the Guardian. "It has now been demonstrated beyond doubt that executives at Fox News were free to act with impunity in the knowledge that their actions would go unpunished."
News of O'Reilly getting a more lucrative contract despite allegations of sexual harassment emerged in the New York Times on Saturday. It claimed Rupert and sons Lachlan and James Murdoch had "made a business calculation to stand by Mr. O'Reilly despite his most recent, and potentially most explosive, harassment dispute."
READ MORE: Tom 'two-dinners' Watson joins Guantanamo solidarity hunger strike
Tory Culture Secretary Karen Bradley announced last month that she was considering referring Fox's acquisition of Sky to the CMA on the grounds of the former's questionable commitment to broadcasting standards and the protection of media plurality.
Watson's appeal comes just a week after he hit out at RT's satirical ads scattered around the London Underground. The ads play on accusations made against the channel of being Russian President Vladimir Putin's "propaganda bullhorn."
You can share this story on social media: