Hostages freed following armed standoff in Nuneaton, England (VIDEO)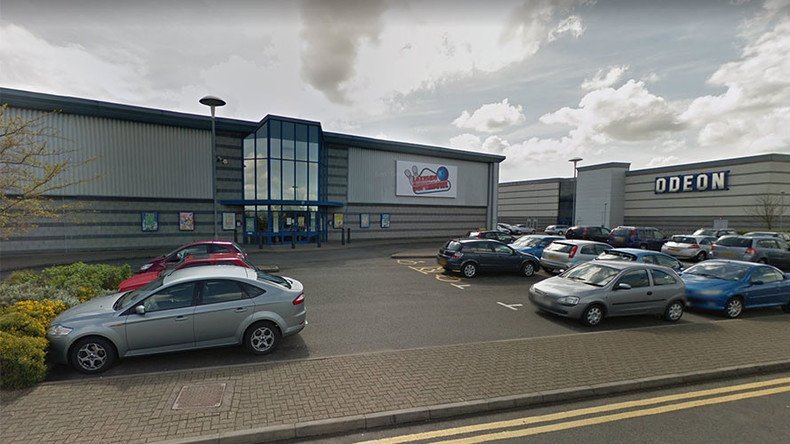 A man has been arrested after taking two people hostage during an armed stand-off with police at a bowling alley in Nuneaton in Warwickshire.
Local authorities earlier tweeted that they were attending an incident at the Bermuda Park retail facility and asked that people keep away from the area.
A man armed with a sawn-off shotgun was said to have entered the bowling alley where he took two people hostage. There have been unconfirmed reports that the man is an ex-partner of one of those held captive.
Officers are currently dealing with an ongoing incident at Bermuda Park, #Nuneaton. Please avoid the area.

— Warwickshire Police (@warkspolice) October 22, 2017
People at the scene reported hearing a succession of loud bangs prior to a flurry of police activity. A short time later, a number of ambulances were said to have arrived at the scene.
Writing on Twitter, West Midlands Ambulance Service confirmed the incident is now resolved. One suspect was treated at the scene and taken to hospital by ambulance. Meanwhile, two other men have been assessed but were uninjured and discharged at the scene.
Police have confirmed the arrest of the man, and that the incident is not connected to terrorism.
Officers are dealing with ongoing incident at Bermuda Park, #Nuneaton and confirm this incident is unconnected to any terrorist activity

— Warwickshire Police (@warkspolice) October 22, 2017
Warwickshire Police Chief Superintendent Alex Franklin-Smith said in a statement: "We would like to thank local people for their patience and cooperation while officers dealt with this incident.
"We are pleased that we were able to bring this incident to a peaceful resolution and that there were no injuries. I would like to reassure the Nuneaton community that the incident is unconnected to any terrorist activity."
Speaking earlier to Sky News, Chief Executive of MFA Bowl Mehdi Afshar confirmed that two members of staff were being held hostage by the bowling alley.
"Our priority is the safety of our staff and customers," he said.
A nearby cinema and children's soft play center were also placed on lockdown in response to the incident.
Some people were reportedly let out of the Odeon cinema complex via the back exit.
One witness told the Coventry Telegraph that as he and his two children were coming out of a changing room they saw the alleged gunman, who told them to get out. The same witness described the gunman as being around 5'10" in height and in his mid 40s.
Another witness told the paper of seeing two hostages at the scene.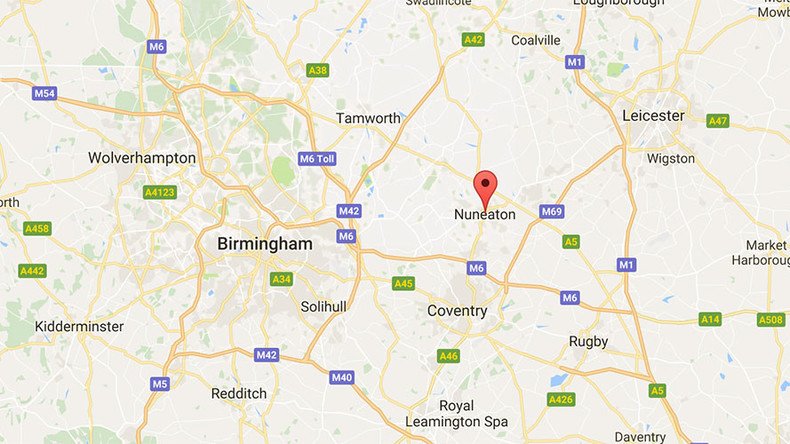 The Warwickshire and Northamptonshire Air Ambulance has left the scene, currently attended by an ambulance, two paramedic officers and the Hazardous Area Response Team, a team tasked with providing medical care to patients in "hot zone" environments.
Unverified footage appeared online showing what seemed to be one of the hostages delivering a message to police at the entrance to the bowling alley.
Speaking to the Leicester Mercury, eyewitness Anna Cain, 35, who was celebrating daughter's 13th birthday at the bowling alley, described the moment when she was asked to leave by a member of staff.
"We asked why and he said there was an armed gunman inside," she said.
"Then we looked and he was just there walking about with a sawn-off shotgun thrown over his shoulder. We had five young children with us aged from seven to 13. From that point of view it was just chaos."
MORE TO FOLLOW
You can share this story on social media: