Business lobby CBI smells profit as robotic revolution threatens millions of jobs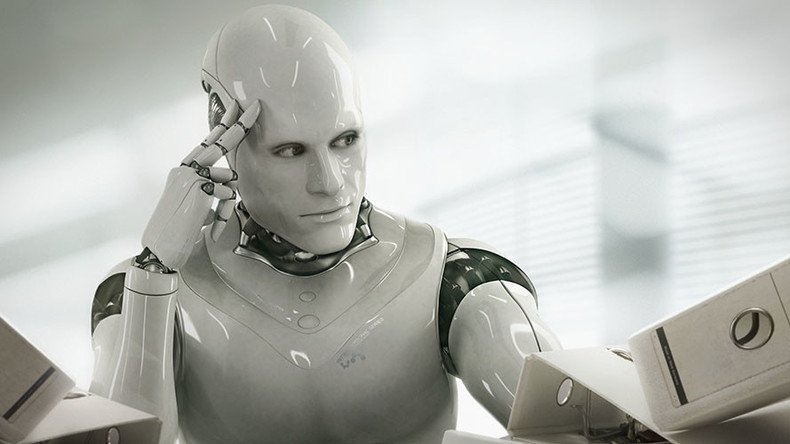 The robot revolution is coming, and Britain's business lobby smells opportunity. With one in five UK jobs threatened by automation, the Confederation of British Industry (CBI) has urged Theresa May to launch a commission to examine the impact of Artificial Intelligence (AI) on productivity.
The captains of industry want the commission to start as early as the beginning of next year, and to identify new ways of increasing productivity and economic growth.
Accountancy firm PwC warned in March that more than 10 million workers may be at risk of being replaced by automation. It said routine or manual jobs, such as those in book-keeping, retail, transport, and storage are among those at the highest risk of being axed by robots.
Developments in automation would not mean a direct rise in unemployment, however, as it would increase productivity and generate more wealth and job in different sectors, PwC explained.
In its report 'Disrupting the Future,' the CBI says Britain has a golden opportunity to lead the way in unlocking the potential of AI technology and become a hub for disruptive innovation.
It suggests that innovative firms grow twice as fast - both in terms of employment and sales - and that adopting new technology can get the best out of workers. As much as 50 percent of labor productivity can be driven by innovation, according to the CBI.
Almost half of all firms are planning to devote resources to AI in the future, while one in five has already invested in technology during the past year, it added.
The Bank of England (BoE) warned back in 2015 that up to 15 million jobs in Britain could be at risk from automation, and expressed concern that a "third machine age" would further increase inequality.
Elon Musk, head of SpaceX and OpenAI, and Bill Gates, co-founder of Microsoft, are among those who fear that AI could pose a threat to mankind.
Famed physicist Professor Stephen Hawking has also raised concerns about robots. Earlier this month, he pleaded with world leaders to keep technology under control before it destroys humanity.
You can share this story on social media: