Robot invasion of Britain: Map shows areas most at risk of automation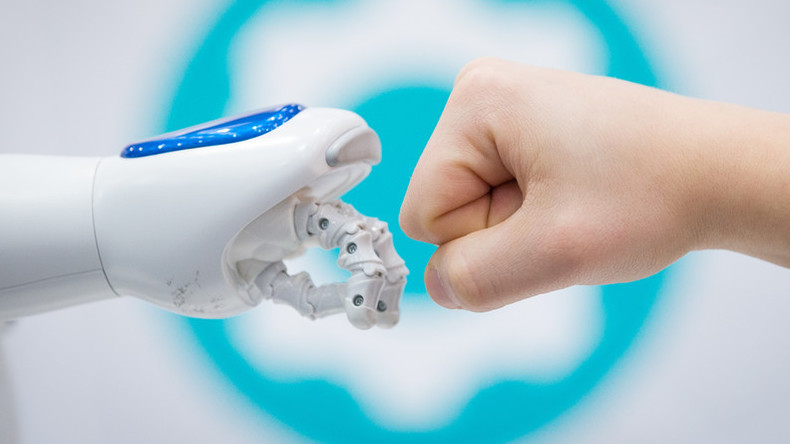 As robots march ever closer to making humans obsolete in the workplace, a report has emerged mapping out which areas around the UK are likely to suffer most from automation. According to Future Advocacy, one-fifth of jobs in all of Britain's 650 constituencies are destined to go to robots.
Future Advocacy, a think tank dedicated to investigating the big challenges of the 21st century, found Labour Shadow Chancellor John McDonnell's constituency in west London will be the worst hit. Up to 40 percent of jobs in his Hayes and Harlington seat will be lost to machines, according to the report.
Warning that the change is "coming and its scale and scope will be unprecedented," the report said: "Our findings are startling. The proportion of jobs at high risk of automation by the early 2030s varies from 22 percent to 39 percent for different constituencies."
The most industrial areas in the UK - the Midlands and the North of England - as well as some industrial centers in Scotland are braced for the highest level of automation, the report said.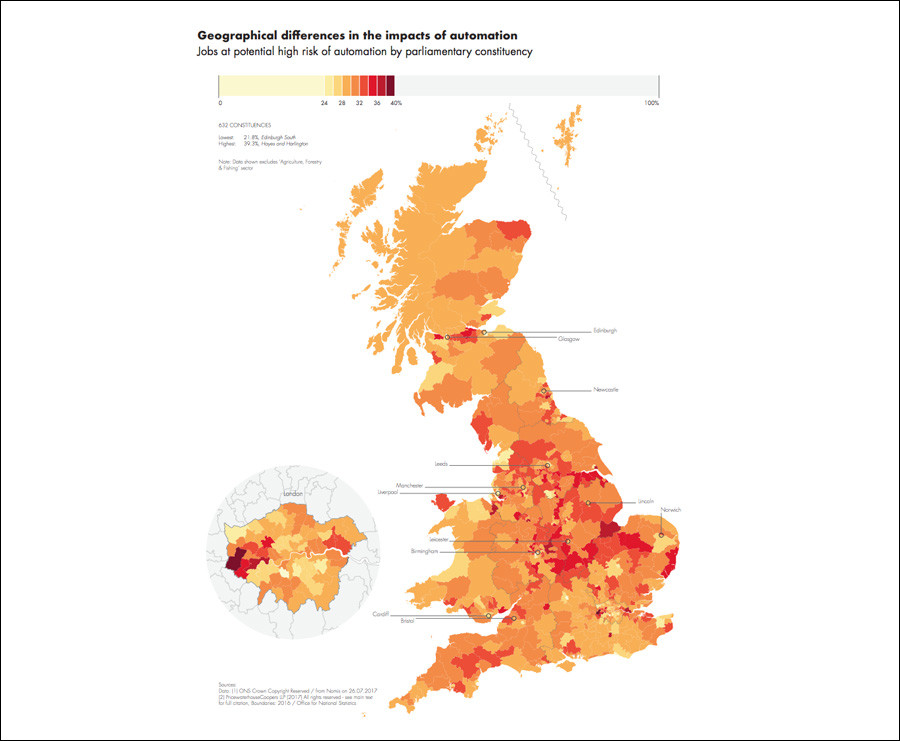 The sectors predicted to be the worst hit are transportation and storage, with the risk of automation standing at 56 percent, followed by manufacturing at 46 and retail at 44 percent.
"As artificial intelligence supercharges automation of the next decade and hits different groups differently, there will again be profound social and political consequences," the report warns.
READ MORE: Man & machine will be melded into 1 within 20yrs – IBM expert
The study also suggests ministers are failing to adequately prepare for the revolution in automation, and called on the government to draw up new strategies that not only reap the benefits, but also minimize the damaging impact of a robotic takeover, which according to the research will make the industrial revolution pale in comparison.
"So far no party has anything like an adequate policy response to maximizing the opportunities and minimizing the risks that lie ahead," the report said.