Cambridge University students given 'trigger warnings' in case Shakespeare upsets them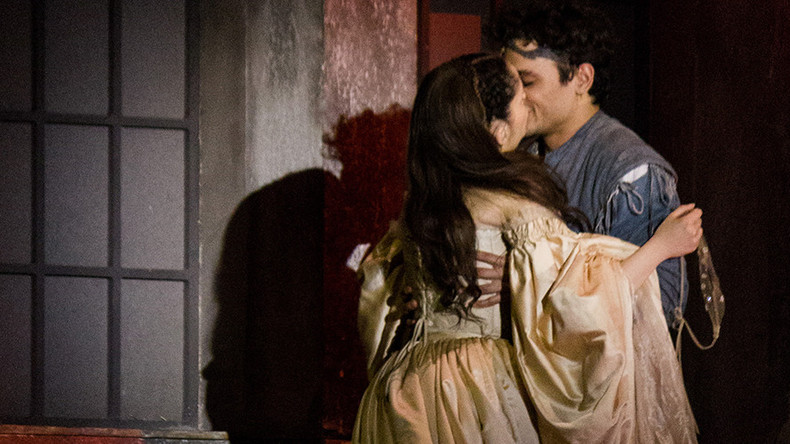 Students at one of Britain's most prestigious universities are reportedly being sheltered from sexual and violent scenes in the plays of William Shakespeare.
Advocates of the 'trigger warnings' – alerting readers to potentially distressing material – say they protect people from the possibility of being upset, while critics argue that they curtail academic freedom.
Assuming both innocence and lack of knowledge of the bard's most famous works, lecturers at Cambridge University have introduced the warnings for "potentially distressing topics."
English-literature undergraduates were apparently cautioned before a lecture on Titus Andronicus and The Comedy of Errors. According to insiders at the top university, warnings were posted in the English Faculty's 'Notes on Lectures' document.
Not everyone is impressed by the move.
"If a student of English Literature doesn't know that Titus Andronicus contains scenes of violence, they shouldn't be on the course," David Crilly, artistic director at the Cambridge Shakespeare Festival, told the Telegraph.
"This degree of sensitivity will inevitably curtail academic freedom. If the academic staff are concerned they might say something students find uncomfortable they will avoid doing it."
Critics have called the warnings "fundamentally dishonest."
"We have to encourage students to be able to face that, even when they find they're awkward and difficult for all kinds of good reasons," Mary Beard, a Professor of Classics at Cambridge, previously said.
Cambridge University denied having a trigger-warning policy.
"Some lecturers indicate that some sensitive material will be covered in a lecture by informing the English Faculty Admin staff," a spokesman told The Times.
"This is entirely at the lecturer's own discretion and is in no way indicative of a Faculty wide policy."