'I just killed Kamil': Murderer's 999 call after he stabbed & castrated neighbor released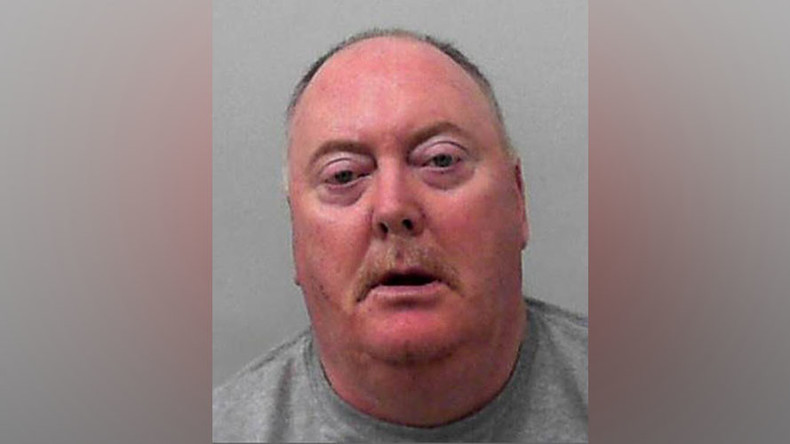 Police have released the chilling audio of a 999 call by a racist, paranoid schizophrenic who murdered his Kurdish refugee neighbor. Last year Jeffrey Barry, 56, entered the Bristol flat of Kamil Ahmad, 49, stabbed him to death and cut off his penis.
The murder took place just hours after Barry was released from a psychiatric hospital. Bristol Crown Court heard psychiatrists had opposed Barry's release, but a mental health tribunal ruled he could be discharged, according to the Telegraph.
In the phone call, Barry can be heard breathing heavily. He confirms his address to the call handler before admitting to the murder. He says: "I just killed Ahmad Kamil [sic]. I need to be arrested. I've got injuries to myself as well."
CCTV images showed Barry knocking on Ahmad's door at 1.30am and leaving, covered in blood, at 2.15am on July 7 last year. Neighbor Anthony Brink heard Ahmad saying: "Oh no, it's you," and screaming after Barry went into the flat.
In the 999 call, Barry said: "Course it's murder, isn't it? I'm going to say diminished responsibility."
A post-mortem found Ahmed had suffered injuries to his face, head and neck, with 25 stab wounds to his face and eyes. There were also stab wounds to his stomach, right arm and left wrist; his penis had been cut off after death.
The court heard Barry had a long-standing grudge against Iraqi-born Ahmad, and had called police weeks before claiming he was a rapist, a paedophile and a terrorist.
Barry told a community psychiatric nurse he was "criminally insane" in a phone call he made minutes before the fatal attack. However, police found a note in his room reading: "The fact is, I have acted out my entire psychiatric history. I'm very well. Sorry."
A jury unanimously convicted Barry, who is being held at Broadmoor Hospital, of murder following a two-week trial.
Speaking outside court, Ahmad's family described the Kurdish refugee as a "deeply loved member of our family," and questioned why authorities did not protect him from "this violent racist."
You can share this story on social media: