Neo-Nazi leader quits movement after coming out as gay & revealing he's Jewish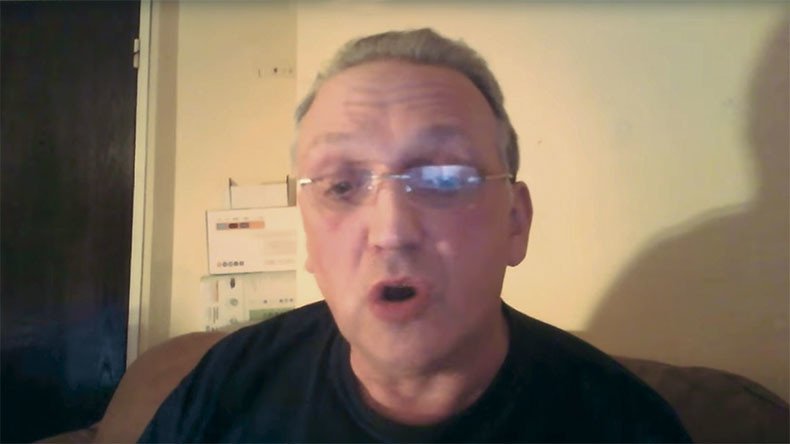 A prominent neo-Nazi and National Front organizer has come out as gay and revealed his Jewish heritage. He made the revelations about his violent past while renouncing far-right extremism.
Kevin Wilshaw, 58, spent his entire adult life promoting white supremacism and was a high-profile figure in the National Front (NF) in the 1980s. He was still speaking at extremist events as recently as this year and was arrested for spewing race hate online in March.
Speaking to Channel 4 News, he admitted to acts of violence and racism including smashing a chair over someone's head in Leeds and vandalizing a mosque in Aylesbury. He said he joined "because he didn't have many friends at school," and was looking for "comradeship" and to be "a member of a group of people that had an aim."
"Even though you end up being a group of people that through their own extreme views are cut off from society, you do have a sense of comradeship in that you're a member of a group that's being attacked by other people," he added.
Wilshaw joined the British National Party (BNP) at the age of 18 after a stint with the NF, and also dabbled with violent fringe groups such as the Racial Volunteer Force. According to Hope Not Hate, a charity that "campaigns to counter racism and fascism," Wilshaw had belonged to the far right since 1974.
Wilshaw said he eventually realized racism was "rubbish" and quit the far-right after receiving abuse from within the movement over his sexuality.
"It's a terribly selfish thing to say, but it's true, I saw people being abused, shouted at, spat at in the street – it's not until it's directed at you that you suddenly realize what you're doing is wrong," he said.
He feels "appallingly guilty" over his past and now wants to fight racism, although he said he feared reprisals from the far-right for his "betrayal."
New figures released on Tuesday revealed a stark rise in Islamophobic hate crimes reported in London in the last year.
A total of 17,042 race or religious-related crimes were reported to police 12 months up to April 2017, compared to 16,762 in the previous financial year.
The sharpest increase was recorded among anti-Islam crime, with offences up by a quarter. Homophobic crimes rose 6 percent and anti-Semitic offences increased 4.5 percent.
The government has also been urged to launch an inquiry into far-right extremism in the armed forces after four soldiers were arrested for being alleged members of a banned neo-Nazi group called National Action.
You can share this story on social media: