Is UK's demonization of Russia the geopolitical blunder of a generation? – MP asks Boris Johnson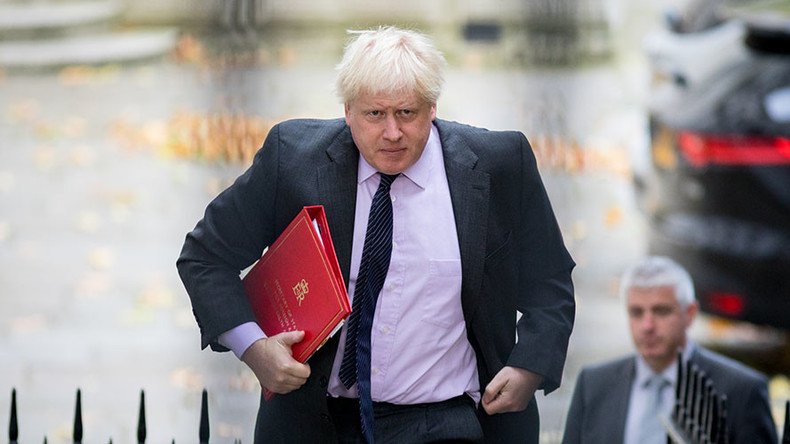 Britain cannot pinpoint any specific Russian cyberattacks on the UK, Foreign Secretary Boris Johnson has conceded. Compounding his embarrassment, Johnson was asked whether the "demonization" of Russia is therefore the "geopolitical blunder of a generation."
Speaking in the House of Commons on Tuesday, Johnson claimed while "the Russians have been up to all sorts of mischief" elsewhere, in the UK "we cannot yet pinpoint any Russian cyberattacks on this country."
"We are continually monitoring Russian activity in that sphere," he added.
In a debate about Russian relations, Conservative MP Richard Bacon questioned whether Britain is doing "everything we can to push Russia into the arms of China."
"May I remind the foreign secretary that 20 million Russians died during the Second World War - without them we might have lost the war," Bacon said.
"And does he agree with Sir Tony Brenton, the former British ambassador to Russia, that despite Russia being a leading nuclear power, a member of the UN Security Council, a fundamental source of hydrocarbons and other vital raw materials and a leading player in the Middle East, we are through pointless sanctions and demonization doing everything we can to push Russia into the arms of China.
"Does he agree with Sir Tony Brenton that this could be the geopolitical blunder of a generation?"
Johnson responded that while it is important for the UK to "engage" with Russia, it cannot have a "normal relationship."
Meanwhile, Johnson refused to apologize for recent comments he made about "dead bodies" in Libya. The gaffe-prone foreign secretary told a Tory party conference fringe event early in October that the Libyan city of Sirte could one day be a wealthy as Dubai - if it first removed all the dead bodies.
Libya has been torn apart by civil war since the British-backed NATO mission helped militia groups depose Colonel Muammar Gaddafi in 2011.
Scottish National Party (SNP) MP David Linden, who asked Johnson to apologize in the Commons on Tuesday, says the foreign secretary should resign.
Referring to the infamous all-male dining society of Oxford University students, of which Johnson was a member, Linden tweeted: "As Foreign Secretary, he's meant to be Britain's top diplomat. Instead, still behaving like he's in the Bullingdon club. He should resign."
You can share this story on social media: