Prehistoric burial ground unearthed at UK army garrison site (PHOTOS)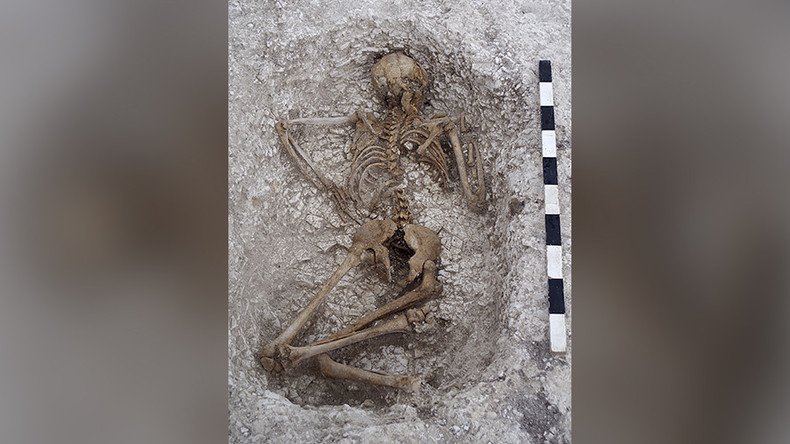 Archaeologists have uncovered prehistoric remains at the site of a large garrison which is being built to house British troops who are returning from Germany.
The bodies were found by workers carrying out excavations as part of the building of Larkhill Garrison in Wiltshire in southern England. They were found underneath where a football pitch is being laid.
One of the bodies belonged to an infant while another is believed to be a teenage male aged between 15 and 17.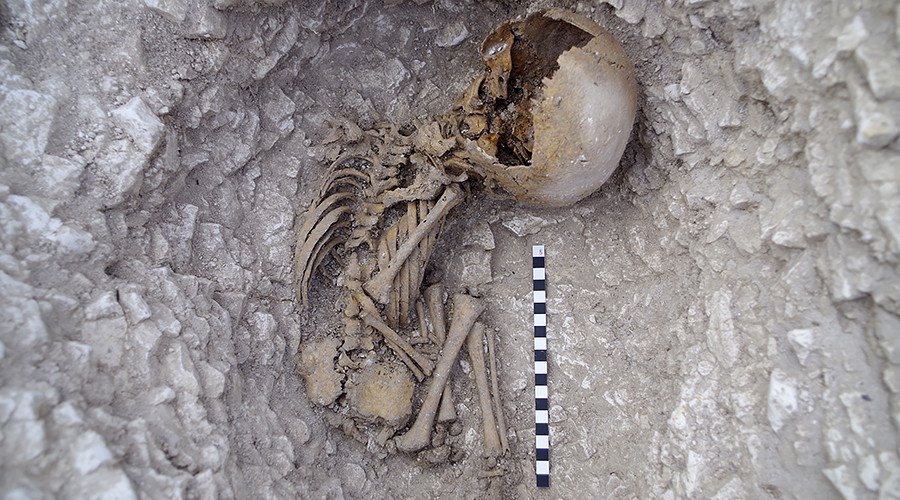 "He would have been robust in appearance and his remains contained no obvious signs of pathology," Ruth Panes of Wessex Archaeology said in a statement.
"The infant had been placed into a grave in an existing ditch and buried. Over time, the ditch gradually silted up and sealed the grave."
Ancient pottery was also found in the ditch fill which sealed the grave, and experts say this suggests the burial is also prehistoric.
"One body was placed in a crouched position and we know such burials typically date between 2400 to 1600 BC," Panes added.
The remains are among a long list of archaeological finds that were unearthed during the construction of the garrison. Prehistoric pits and ditches, in addition to military air raid trenches, thought to date from WWII, were also unearthed.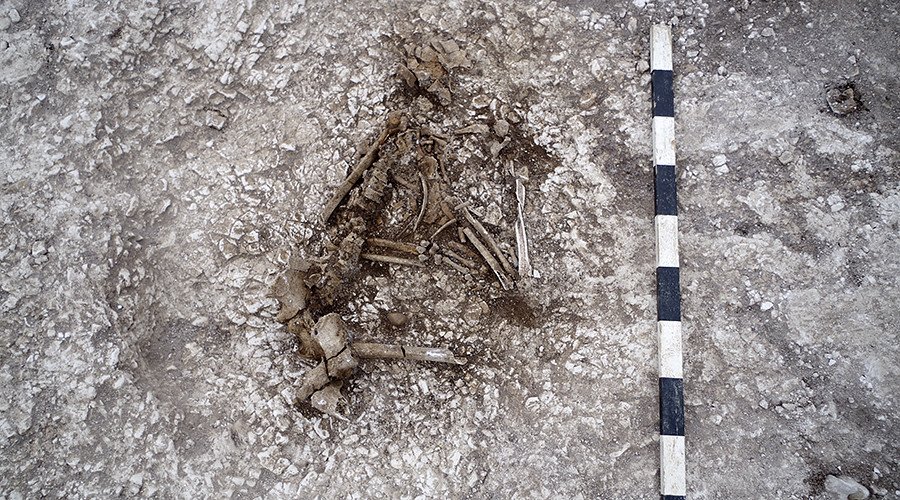 "It is fascinating to learn about Larkhill's past, as we watch its transformation for the future," said the garrison's deputy commander Lt Col David Penniall.
Larkhill is one of several garrisons which will cater for 4,000 British troops withdrawing from Germany in 2019.
You can share this story on social media: