Terrorist couple argued who was more radical, mulled stabbing spree as wedding gift, UK court hears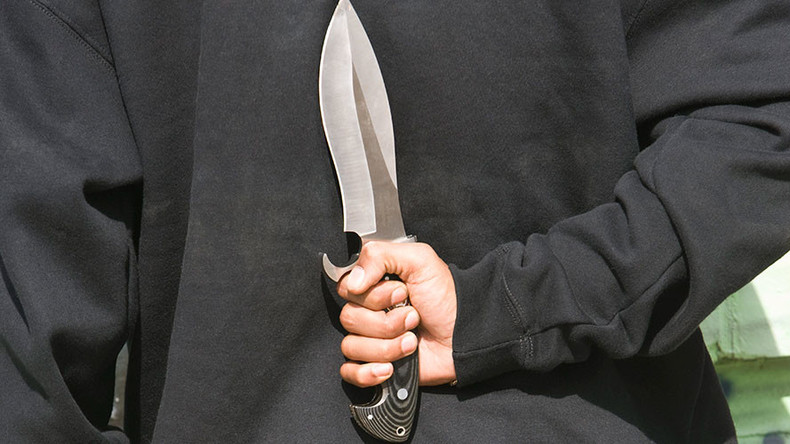 A couple on trial for plotting a terrorist attack would bicker over who was more radical and exchange gifts to prepare for, and use in, the attack, a court in the UK has heard.
Ummariyat Mirza, 21, was reportedly given a hunting knife as a gift from his pregnant wife Madihah Taheer, also 21, as well as a life-size mannequin and a training knife to practice for the terrorist attack.
Mirza, from Alum Rock, Birmingham, and Taheer were married in April of last year, however messages between the couple before they were wed revealed Taheer's wish to travel to Syria after reading a woman's account of life with Islamic State (IS, formerly ISIS/ISIL). "OMG man. She made me want it so bad," she wrote.
The court heard how Mirza offered to stab people as a wedding present for his bride after Taheer told him to "put a ring on it" if he wanted her "list" of people she wanted him to "kill."
Facebook messages read out in court showed the couple bickered over who was more "radical," with Taheer claiming she had seen a picture of their "khalifa" (leader) before her husband and "therefore I am more radical." To which Mirza countered by claiming she became the jihadist's "student" only after he had introduced her to "Twitter and jihad."
Other exchanges on the social networking site show the couple had a debate over whether Mirza should buy a £300 (US$400) knife. "We've got bills to pay man, baby's thing to get. Have to be sensible and think with a straight head. Can u not use any dishum [knife]. It doesn't have to be bloody state of the art."
READ MORE: UK parliament proposes new 'backup' House of Commons chamber in case of terror attack or fire
"She's not complaining about the fact that he is buying a knife or what it is for," said the prosecution, John McGuinness QC, to the jury.
Mirza has pleaded guilty to planning the attack, while Taheer has denied knowing his intentions. The trial continues at Woolwich Crown Court.
You can share this story on social media: