Britain's top Brexit negotiator faces legal threat for withholding secret research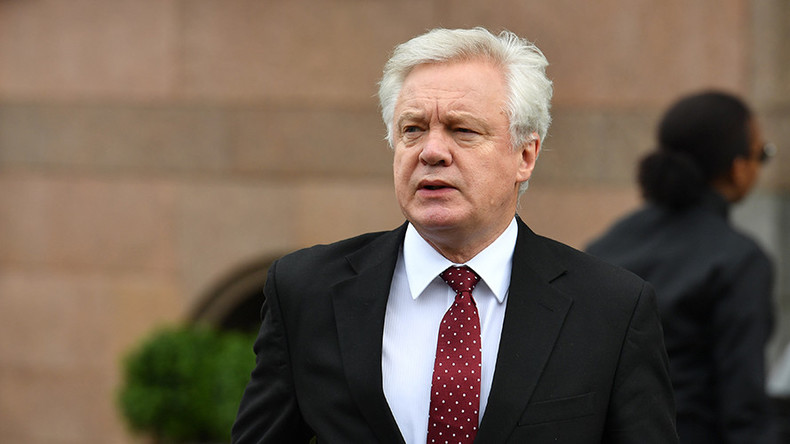 Brexit Secretary David Davis has been threatened with legal action over his refusal to publish 50 secret studies commissioned on the impact of Britain leaving the EU.
Lawyers acting for the Good Law Project (GLP), which is bringing the action jointly with Green Party MEP Molly Scott Cato, wrote to the Brexit department and Treasury on Thursday demanding the release of the documents.
They said failure to publish the reports within 14 days would result in the issue of judicial review proceedings before the High Court in an attempt to force their release.
"We cannot have a real public debate about the terms of our withdrawal from the EU without having the full facts," the lawyers said in a statement.
"It's absolutely essential that MPs have access to these studies to enable them to properly scrutinize government actions and proposals."
They added: "The Government's stance is that this information will not be released voluntarily. And we cannot wait. We must act quickly to ensure that, if we are to leave the EU, we do so on terms that serve the British people in the best possible way."
The GLP has launched a crowdfunding campaign to cover the costs of the judicial review proceedings.
It previously raised more than £300,000 ($399,018) to challenge the Government's position that Article 50 could be triggered by royal prerogative, and £70,000 ($93,104) to launch the Dublin case to establish whether the Article 50 notification could be revoked.
It comes after some 120 cross-party MPs signed a letter demanding that Davis "come clean" on the secret studies, which have gathered information on the damaging effects of the departure of jobs and living standards.
The letter, coordinated by Labour's David Lammy and Seema Malhotra, accused the Government of keeping "not only parliament but the public in the dark" and said failure to disclose the advice was preventing MPs from holding ministers to account.
Davies has refused to even confirm which sectors have been looked at in the impact assessments, only responding that impact studies will be published "shortly" and in "due course."
You can share this story on social media: