Govt cover-up? 120 MPs accuse Tories of keeping everyone 'in the dark' over Brexit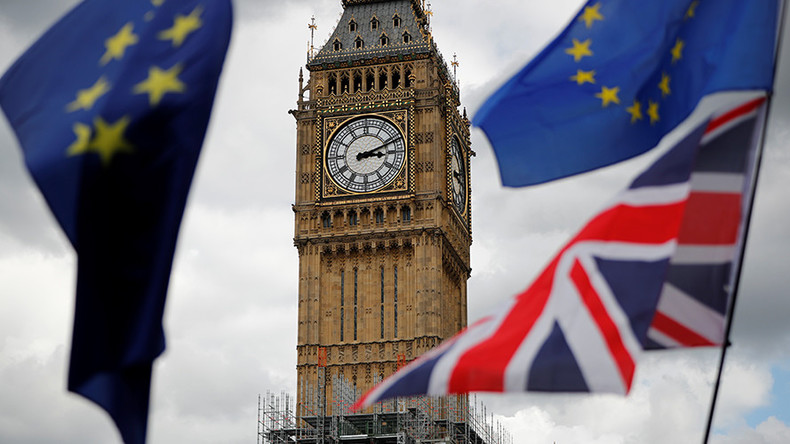 Some 120 cross-party MPs are demanding Brexit Secretary David Davis "come clean" about the secret advice his department is gathering on the damaging effects of the departure on jobs and living standards.
The letter, coordinated by Labour's David Lammy and Seema Malhotra, accuses the government of keeping "not only parliament but the public in the dark" by repeatedly refusing to disclose the results of Brexit impact assessments on 50 sectors of the economy.
Parliamentarians from Labour, the Liberal Democrats and the Scottish National Party (SNP) slammed the Department for Exiting the European Union for its refusal to publish the analysis, despite repeated questions and freedom of information requests.
The department has refused to even confirm which sectors have been looked at in the impact assessments, only responding that impact studies will be published "shortly" and in "due course" the letter says.
"Leaving the European Union will have a huge impact on our economy for generations to come. In order to manage the transition as smoothly as possible and protect jobs and the economy from undue risk, it is our belief that these impact assessments should be published immediately.
"The failure to do so is clearly an attempt to keep not only parliament but the public in the dark.
"This is not about whether we leave the European Union – this is about ensuring that we have the necessary transparency, clarity, accountability and responsibility in how we proceed, therefore ensuring that the government is held to account by Parliament throughout this process," the letter adds.
"We believe it is important that there is a full and frank debate about the impact of Brexit on our economy, jobs, trade and living standards, and what can be done to mitigate risks."
Lammy, the MP for Tottenham, said the lack of public scrutiny of the reports suggested something untoward.
"We have to wonder what exactly the government are hiding in refusing to publish these reports," Lammy told The Guardian.
Signatories to the letter include the Lib Dem leader Vince Cable, and Labour frontbenchers including the shadow environment secretary Sue Hayman and the shadow police minister Louise Haigh. Green Party co-leader Caroline Lucas also signed it.
You can share this story on social media: