Real, or a croc? Dog walker films 'crocodile in River Thames' (VIDEO)
Published time: 10 Oct, 2017 11:02
Edited time: 11 Oct, 2017 07:43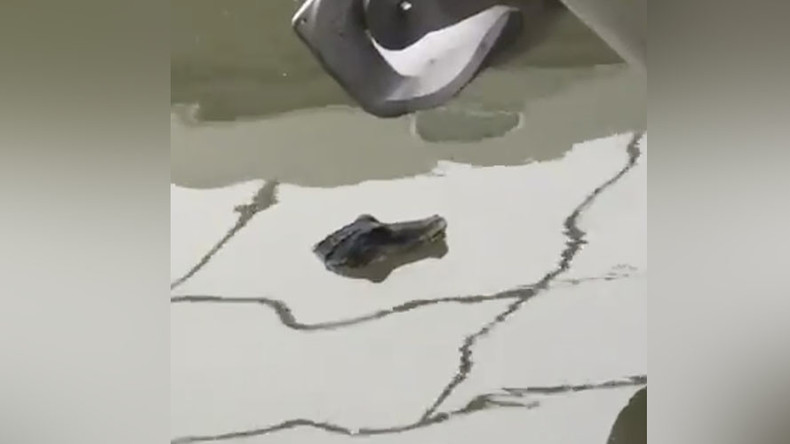 A "crocodile" spotted bobbing along among luxury houseboats on the River Thames on Tuesday morning turned out to be a pond ornament.
Police were called to Chelsea Harbour after Dr. Chris Davies, who was walking his dog, spotted the reptile. However, doubts over whether it is real surfaced quicker than the croc in question.
Davies posted footage of the crocodile on Twitter with the caption: "Chelsea Harbour has its very own croc."
But harbor master Colin Bullock, who was called in to deal with the mystery sighting, told the Evening Standard: "It was just a pond ornament, that was it. It was quite obviously a plastic item and I just got a net.
"There was no reason to panic. We have had dolphins and porpoises before, but nothing like this."
The RSPCA says while it has not received any calls about the crocodile, and it would very unusual for one to be living in the River Thames, "this sort of thing is not unheard of."
"We had a case previously where a caiman was dumped in a reservoir in Bristol," a spokesperson told the Daily Mail.
"It is not illegal to own crocodiles as pets in the UK under license, so there's a chance this one in the Thames was abandoned by its owner."
In 2013, a croc spotted in the River Thames near Reading turned out to be an old James Bond movie prop.