Great divide between White Britons & ethnic minorities laid bare in nationwide audit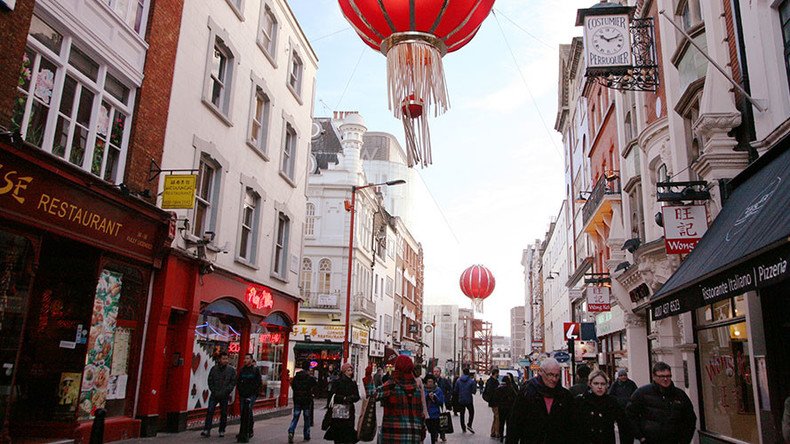 An investigation into racial inequality in the UK has revealed sweeping disparities between ethnic minorities and White Britons.
The Ethnicity Facts and Figures website, commissioned by Theresa May on becoming Prime Minister, will be launched at midday on Tuesday. Its aim is to challenge society to "explain or change" the racial inequalities it unearths.
The "unprecedented" audit pulls together data on how people of all ethnicities are treated in areas including health, education, and criminal justice.
The findings show that the unemployment rate for Black, Asian and Minority Ethnic (BAME) people (8 percent) is nearly double that of white British adults (4.6 percent). The gap is larger in the North (13.6 percent) compared with the South (9 percent)
White people, Indians and Pakistanis are more likely to own their own home than Black people or people from Bangladesh, the study shows.
In Junior school, Chinese children perform the best, with 71 percent meeting the standard for reading, writing and maths. Only 54 percent of White British youngsters and 13 percent of White Gypsy and Roma children meet the same target.
Those from poorer backgrounds suffer most, with just under a third (32 percent) of white British children who get free school meals reaching the expected standard.
The divides only increase at secondary school. Black Caribbean pupils are being excluded from school three times as often as White British pupils.
White 15-year-olds are four times more likely to smoke than their non-white peers, the survey found.
May is to describe the website as an "essential resource in the battle to defeat ethnic injustice."
"People who have lived with discrimination don't need a government audit to make them aware of the scale of the challenge," she will say.
"But this audit means that for society as a whole - for the government, for our public services - there is nowhere to hide. These issues are now out in the open. And the message is very simple: if these disparities cannot be explained then they must be changed."
Following the report, ministers will tackle 20 "hotspots" where ethnic minority people are more likely to be unemployed, which could include mentoring, traineeships and offering English, maths and vocational training alongside work placements.
An external review will also be brought in to improve schools' exclusion policy, with a focus on ethnic groups disproportionately likely to be suspended or expelled.
You can share this story on social media: