'Stench of death in Downing Street': Boris would 'just say no' if PM tried to sack him, say allies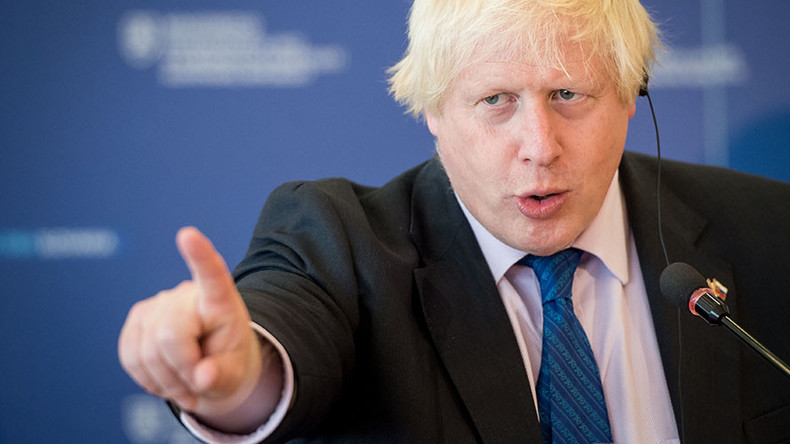 Boris Johnson intends to "just say no" if Theresa May attempts to demote him, allies of the Foreign Secretary have said, as they warned sacking him would undermine Brexit and destabilize the government. Johnson has distanced himself from the reports.
Read more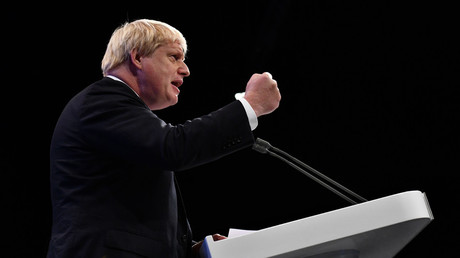 The foreign secretary said "friends and allies" quoted in media reports were not speaking for him and did not represent his views.
In a WhatsApp message to Tory MPs, he suggested they were "some sinister band of imposters," according to Sky News.
He was responding to claims that plotters in the Cabinet are urging Theresa May to sack Chancellor Philip Hammond instead – for being too gloomy about Brexit – in a Cabinet reshuffle at the end of the month.
May indicated Johnson could be moved into another role, telling the Sunday Times she would not "hide from a challenge."
Within hours, however, Johnson's supposed allies began to rally round, saying he could "just say no" to a new job. They warned that the PM lacks the authority to demote Johnson in the wake of her General Election performance and a farcical conference speech.
One minister told the Telegraph: "Let's just say she tries to move Boris to Defense Secretary. He'd just say no – what is she going to do about it? There's a stench of death emanating from Downing Street."
Another told the newspaper: "Brexit is absolutely crucial to democracy in this country now. If we fail to deliver that, the public will never forgive us."
Read more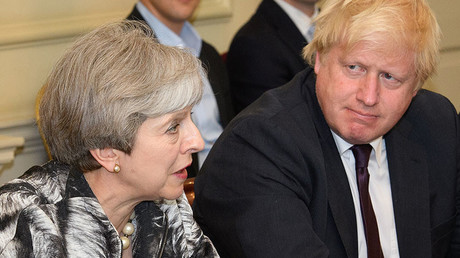 Another Johnson ally claimed sacking him would go down "like a bucket of cold sick" with voters.
Euroskeptic Tory MPs turned on Hammond, saying he should be demoted instead for "deliberately trying to make Brexit negotiations difficult."
"He has completely failed," a Cabinet minister told the Telegraph.
"He has not given her any domestic announcements that she can sell. He is miserable, he talks people down, he is making Brexit hard. He just saps everyone's self-confidence."
An ally of Hammond claimed he wasn't "trying to frustrate the process at all," saying he has made it clear Britain is leaving the Customs Union and Single Market in March 2019.
In his WhatsApp message, Johnson said: "I am frankly fed up to the back teeth with all this. I do not know who these people are. I do not know if they are really my friends and allies or if they represent some sinister band of imposters."
"I heartily disagree with the sense, tone and spirit of what they are quoted as saying. Whoever they are they do not speak for me."
May is trying to reassert her authority after Downing Street saw off a coup mounted by around 30 Tory MPs who want her out by Christmas. It follows a "disastrous" Conservative Party conference speech, where she was handed a fake P45 by a prankster, she lost her voice and the stage behind her fell down.
She is now considering a reshuffle at the end of the month to ensure she has "the best people in my Cabinet."
Several Cabinet ministers have made it clear that May would have their support if she removed Johnson, who they blame for "destabilizing" the party. He has been accused of "disloyalty" over his decision to announce a series of Brexit "red lines" on the eve of the Tory party conference, including a warning that the transition period should not last "a second longer" than two years.