Trident nuclear weapons whistleblower McNeilly welcomes ICAN Nobel Peace Prize win
Published time: 6 Oct, 2017 16:27
Edited time: 7 Oct, 2017 16:41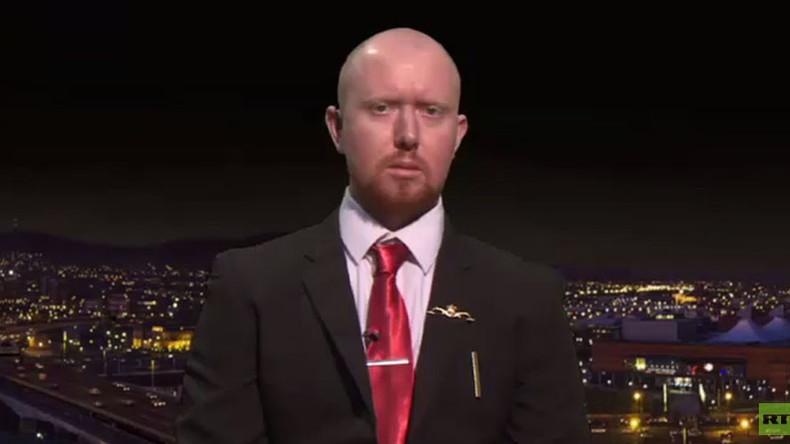 WikiLeaks whistleblower William McNeilly, the Royal Navy submariner who exposed safety and security failures in the UK's Trident nuclear weapons program, is celebrating after one of the world's most prestigious awards was handed to an anti-nukes group.
The International Campaign to Abolish Nuclear Weapons (ICAN), a Geneva-based coalition of disarmament activists, was awarded the Nobel Peace Prize on Friday.
At a time of nuclear brinkmanship and sabre-rattling between the US and North Korea, the former submariner said the choice of winner is cause for celebration.
McNeilly told RT UK he has been repeatedly vindicated since he exposed serious safety and security failures on a Trident submarine and the Faslane base in Scotland.
After witnessing what he described as multiple missile test failures and gaping security issues, McNeilly went public.
The submariner leaked a report exposing 30 safety and security failures in May 2015. He was belittled, discredited, and dishonorably discharged.
In the months that followed, a Trident missile was misfired from a British submarine, veering off towards the United States, and a nuclear A Boat crashed into a merchant vessel.
"Numerous warnings in my Trident report were proven to be accurate," McNeilly told RT on Friday after the Nobel Prize winner was announced.
"It will be interesting to see how the pro-nuclear weapons side tries to spin this. I don't expect the opposition to be as strong as it was when I said nuclear weapons are a threat.
"Just a couple of years ago, I was called crazy when I said nuclear weapons are a threat… now it's accepted as self-evident."
The Nobel Peace Prize is one of the most prestigious awards in the world. The win will no doubt reopen the debate on nuclear weapons.
McNeilly now believes the award will see the International Campaign to Abolish Nuclear Weapons grow in size and strength.
"Anti-nuclear activists winning the Nobel Peace Prize shows people that great thinkers understand that nuclear disarmament is a necessary step for increased unity, safety and security," McNeilly said.
"They [world leaders] must recognize the meaning of the Nobel Peace Prize being awarded to the International Campaign to Abolish Nuclear Weapons."
Many world leaders argue nuclear weapons keep their nations safe. McNeilly claims this theory is based on the assumption that world leaders are "sane" thinkers.
"Donald J. Trump and Kim Jong-un aren't the type of people who just relinquish power for the safety and security reasons," he said.
"They are both determined to increase their nuclear arsenals, while threatening to bomb each other.
"When Donald J. Trump squared off against Kim Jong-un, the idea of nuclear weapons deterring war was no longer seen as a foolproof idea. Defending nuclear weapons means that you have to put your trust in the world leaders who have authority over them."
Nuclear disarmament campaigners around the world are calling for Washington and Pyongyang to back down.
"We congratulate all the grassroots activists and campaigners, in Britain and around the world, who have done so much to make this possible," Campaign for Nuclear Disarmament (CND) general secretary Kate Hudson said in a statement.
"The US-North Korean nuclear brinkmanship is an enormous challenge to this fantastic work. So too is President Trump's determination to unpick the Iran nuclear weapons deal.
"That's why we warmly welcome the decision of the Nobel committee to support those who are struggling for more co-operation and less confrontation, defying the sordid logic of our present world leaders who appear to be hell bent on war."