'Kidnapped' topless model Chloe Ayling criticized for making money from her 'ordeal'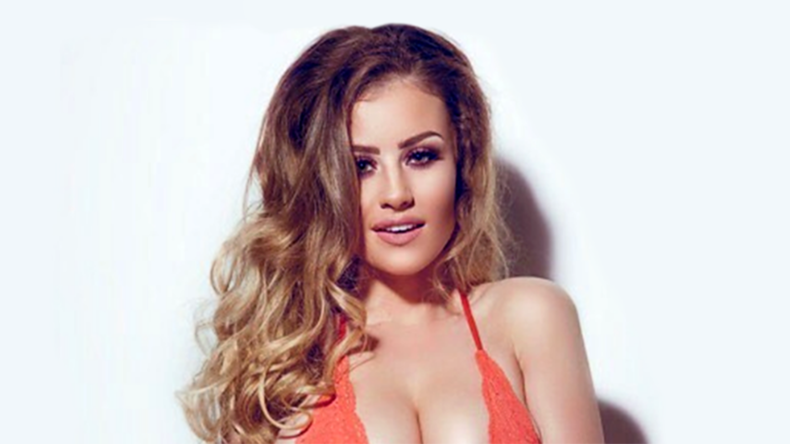 Chloe Ayling, who alleges she was kidnapped by a dark web sex slavery gang, has been forced to defend her decision to make a living from her ordeal.
The aspiring model, 20, hit the headlines in July after she was found in Italy, having been shoved into a suitcase in an alleged kidnap and ransom plot.
Ayling claims that she was offered a modeling job in Milan, but on arrival was snatched and drugged by a group calling itself Black Death – a group accused of selling sex slaves to the Middle East.
Six days later, she was found outside the British Embassy.
However, the blonde beauty has been at the center of widespread accusations that the whole thing was a publicity stunt.
Young mum Chloe was reportedly spared after telling the kidnappers she had a child.
ITV host Piers Morgan quizzed Ayling on Wednesday morning about how much money she has made from the ordeal.
Ayling said she will earn a "few thousand" pounds from a book deal and said "some" media outlets had paid to talk to her.
"Does it help you to be apparently seen to be exploiting all this for financial gain, when we haven't even had the trial yet?" the presenter asked.
Ayling said she has since quit modeling, and is therefore not trying to carve a career for herself.
"I am not with an agent, so I have to do something in the meantime," she said.
Police evidence has also raised question marks over her claims.
When questioned over the tracksuit and trainers she was wearing when found, Ayling claimed she was handed them in a house near Turin.
A shopkeeper later insisted she was with suspect Lukasz Herba when they were bought.
Herba, a 30-year-old Polish national, is in custody in Milan after his arrest. He was detained after he delivered the case carrying Ayling to the British Embassy.
He denies knowingly taking part in a crime.
Michal Herba, his 36-year-old brother, is being extradited to Italy from London to face trial.
Westminster Magistrates' Court gave the order, despite protests from Herba's lawyer, on September 30.
The brothers, along with other "unidentified" accomplices, are accused of kidnapping the model before demanding a €300,000 (£264,000; $353,000) ransom.
The case is expected to go to trial by the end of the year.
You can share this story on social media: