Kidnapping of topless model Chloe Ayling could be 'publicity stunt,' court hears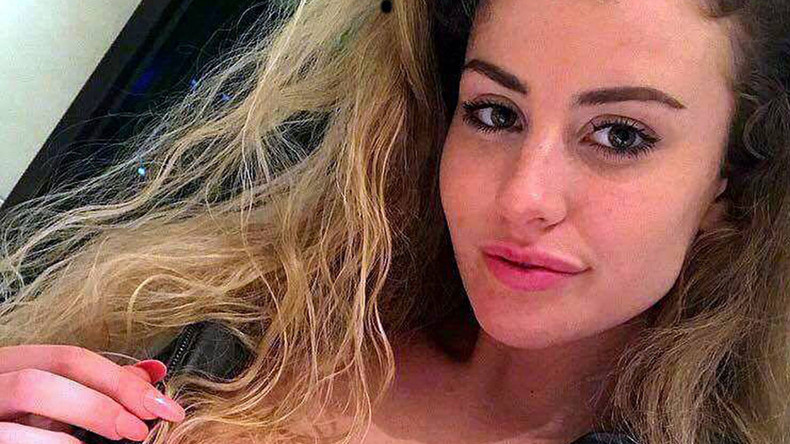 British glamor model Chloe Ayling's claim she was kidnapped to be sold on the dark web into sexual slavery could be a "sham," a court has heard.
According to George Hepburne Scott, who is representing Michael Herba, 36, one of the two brothers suspected of kidnapping Ayling, the allegations could be a "publicity stunt."
Ayling, 20, from Coulsdon, south London, told police she was drugged and bundled up in the trunk of a car after arriving in Milan, Italy, for a fake photoshoot on July 11.
She claims she was then held in a remote farmhouse near Turin, where she stayed for six days before her captors released her once they discovered she was a mother.
Lukasz Herba, 30, who is being held in custody in Italy, was arrested after bringing Ayling to the British embassy on July 17, six days after her alleged abduction.
He claims he did not knowingly take part in the alleged crime.
Michael Herba was arrested by the National Crime Agency (NCA) on a European Arrest Warrant issued by the Italian authorities last month.
He appeared at Westminster Magistrates Court on Monday to fight his extradition. His lawyer told the court there is "a real risk that the entire case is a sham."
"The same complainant, it seems, generated publicity from the fact she was nearby the scene of a terrorist attack at the Champs-Elysees in Paris," Hepburne Scott told district judge Paul Goldspring.
"Prior to the release of the complainant, the kidnapper apparently issued a press release to a tabloid newspaper setting out that this lady was being held for auction."
Scott also referred to an alleged trip made by Ayling and one of her captors to a shoe shop, something he described as a "wholly anomalous feature of a hostage situation."
"It would amount to an abuse of process of the court if there was any evidence to suggest this was a publicity stunt," he said.
"This case has a unique set of anomalies which might lead to the conclusion that the Italian authorities have been duped and that their process has been abused."
Judge Goldspring said even though claims have appeared in the media suggesting the kidnapping was faked, nothing has been proven.
"Some believe it to be a sham," he said. "This material doesn't prove that."
The case continues, with a verdict expected on Friday.
You can share this story on social media: