RAF Typhoon fighters sent to escort civilian aircraft to London Stansted Airport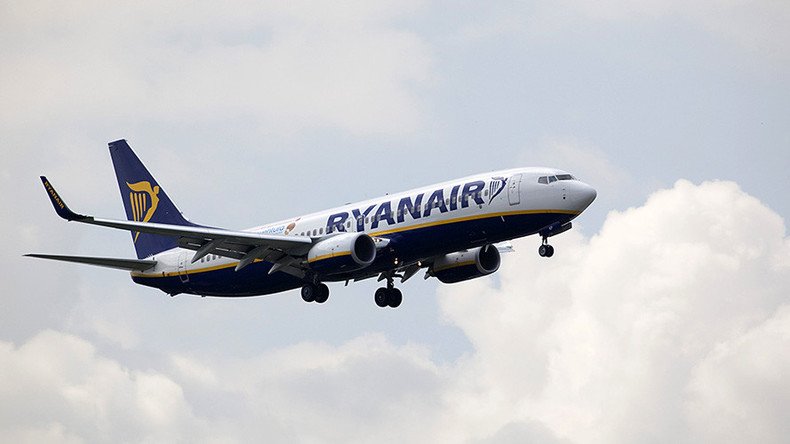 A Ryanair passenger jet has been escorted by Royal Air Force (RAF) fighter jets into Stansted Airport after a mid-flight emergency.
The budget carrier said a flight from Kaunas in Lithuania to Luton was diverted "after Lithuanian authorities received a suspected hoax security alert."
The airspace was temporarily closed as the plane was brought to the ground. Armed police were waiting on the tarmac was passengers were evacuated from the plane.
Officers are still at the scene while inquiries into the incident continue, Essex Police say. Flights were briefly held earlier, the airport said, but it is now open and operating normally.
An RAF spokesperson said: "The RAF can confirm quick reaction alert Typhoon aircraft were launched this morning from RAF Coningsby to intercept a civilian aircraft.
"The aircraft was safely escorted to Stansted Airport. The Typhoon aircraft were authorized to transit at supersonic speed for operational reasons; any inconvenience caused to local residents is regretted."
A sonic boom echoed across the Suffolk skyline when the jets were scrambled, Suffolk Police confirmed.
Jason Maera, 25, who works at the airport, told the newspaper: "I just arrived and parked my car and as soon as I got out, six or seven police cars came through the security gates.
"They were heading round past the cargo point and there were two Eurofighter jets flying overhead. One was circling quite high and the other was quite low to the ground.
"Everything seems to be normal inside the terminal."
London airspace remains open, the National Air Traffic Control Service confirmed.
You can share this story on social media: