What's next for the world economy... according to Steve Keen (RT VIDEO)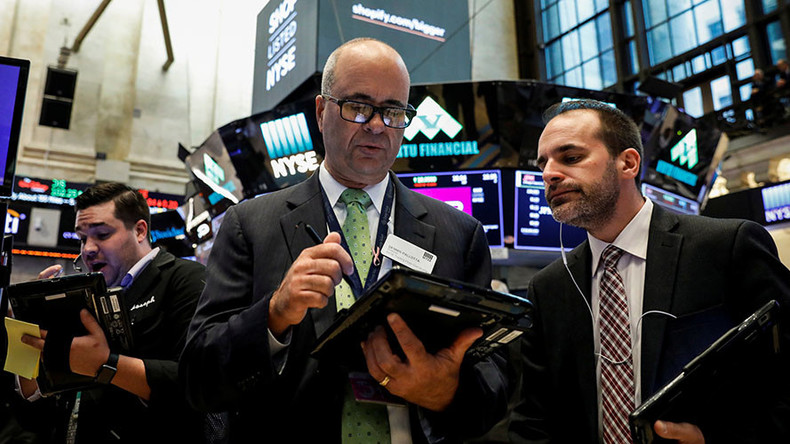 Britain is a "walking dead of debt" country that will feel the effects of the global financial crisis (GFC) indefinitely, according to Steve Keen, one of the few economists who correctly predicted the crash.
Speaking on RT's Renegade Inc as Karl Marx's 'Das Kapital' turns 150, Keen discusses why we are no closer to creating an economy that actually works and why mainstream economists continue to miss the fundamental drivers of financial instability.
Keen, who anticipated the last financial crisis at a time when most academic economists were too complacent to do so, says Britain's economic crash in 2010 was not to do with government spending, but the high levels of private credit.
He says while the worst is now over for the UK, a financial crisis could be just around the corner for a number of countries – including China, South Korea, Australia, Canada, and Belgium – which avoided the 2008 crisis by borrowing their way through it.
"The UK I classify as one of the 'walking dead of debt' – you've already had the crisis. Debt levels peaked in 2010, you've come down a bit, but you're still carrying three times the average debt level you had before Maggie Thatcher.
"You're going to be having a little boom, little slump, little boom, little slump indefinitely.
"The countries that are going to have a crisis are those who borrowed their way through [the GFC] - private debt borrowing, not public - in particular China, South Korea, Canada, Australia, Belgium, Norway, Sweden."
Keen, who is head of economics at Kingston University, says although the housing market in Britain is overvalued, it is much more likely there will be a crash in house prices in other countries including his native Australia.
When asked about the effects of automation on the economy over the next few decades, Keen said there will soon come a time when humans are not needed at all to control machinery.
"At some point there will be no need for labor. The only way labor has got a share in the wealth of the economy for the last 150 years is effectively blackmail - you want us to operate those machines you've got to pay us.
"Now if the machines don't need us to operate anymore there are two alternatives - the Hunger Games at one extreme or democratizing wealth from machinery at the other. You can guess which one I'd go for. Let's wait and see."