Watching terrorism videos online could result in 15yr jail term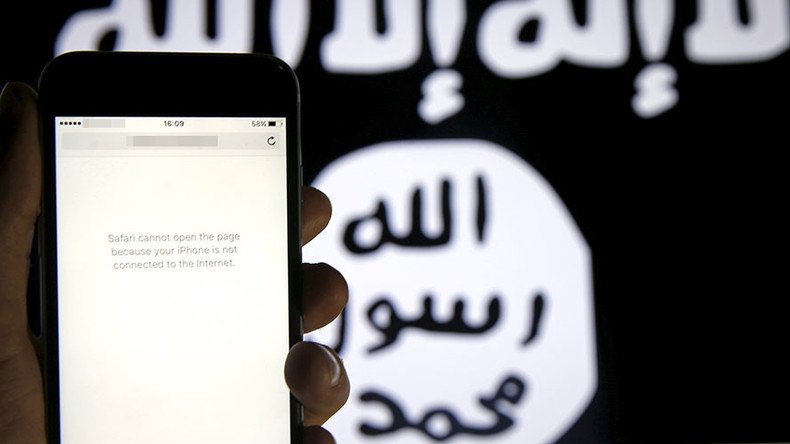 People who watch terrorist propaganda online could face up to 15 years behind bars, Home Secretary Amber Rudd has announced, in a move designed to tighten laws tackling radicalization.
Speaking at the Conservative Party Conference on Tuesday, Rudd said those found guilty of repeatedly viewing extremist material such as bomb-making instructions and far-right propaganda could now face lengthy jail terms.
The new law will extend an existing ban on downloading and storing the content on a PC to repeatedly watching it on sites like YouTube.
"I want to make sure those who view despicable terrorist content online including jihadi websites, far-right propaganda and bomb-making instructions will face the full force of the law," Rudd said.
"Changes will enable police and the security service to keep pace with modern patterns of internet use and intervene earlier in an investigation given the speed with which online radicalization is taking place."
A defense of "reasonable excuse" would still be available to academics, journalists or others who may have a legitimate reason to view such material.
Rudd ramped up her calls for internet giants such as Google and Facebook to do more to tackle the scourge of online extremism. She criticized firms such as WhatsApp for developing encrypted software that has held back the authorities from investigating suspicious activity.
The government has said end-to-end encryption has kept it from reading terrorists' and criminals' messages. Experts warn that the same technology also keeps private citizens from having their messages read by criminals and is used to secure banking technologies.
Rudd said such platforms are being used by sex offenders as well as terrorists.
"We also know that end-to-end services like WhatsApp are being used by pedophiles. I do not accept that it is right that companies should allow them and other criminals to operate beyond the reach of law enforcement.
"We must require the industry to move faster and more aggressively. They have the resources and there must be greater urgency."
The tightening of the law around viewing terrorist material is part of a review of the government's counterterrorism strategy following the increasing frequency of terrorist attacks in Britain this year.
Home Office analysis, seen by the Guardian, shows that since September 1, 2016, Islamic State (IS, formerly ISIS/ISIL) supporters have published almost 67,000 tweets in English, promoting links to their propaganda on a range of online platforms.
The figures also show that in the first eight months of this year, more than 44,000 links to IS propaganda were created and shared.
During her speech, Rudd also announced that selling highly corrosive substances to under 18s will be made illegal.
"Acid attacks are absolutely revolting. You have all seen the pictures of victims that never fully recover. Endless surgeries. Lives ruined. So today, I am also announcing a new offence to prevent the sale of acids to under 18s."
She also claimed Britain would not be safe with a Labour government.
"They have spent three decades opposing anti-terrorist laws. They've talked of their 'friends' in Hamas and Hezbollah. They are silent on the anti-Semitism that festers in their party. They won't clearly condemn the actions of the IRA. They don't support police officers shooting to kill. They've called for the dismantling of the police, the disbandment of MI5 and the disarming of police officers."
You can share this story on social media: