Britain powerless to resist Boeing decision as arms giant controls its fleet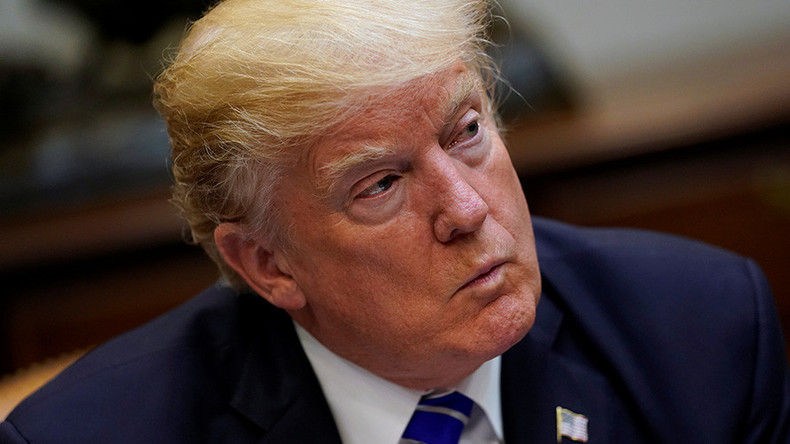 As if relations between Britain and the rest of the world needed any more antagonism, the Tory party may have just started a fight it cannot finish. With the United States.
Theresa May tried – and failed – to convince Donald Trump to help her out. The prime minister needed US aerospace giant Boeing to cancel an action against Canadian rival Bombardier over its C-Series aircraft.
Instead, her counterpart in Washington sat back while a government department imposed 219 percent punitive tariffs on the Quebec-based company.
Bombardier, one of the biggest employers in Northern Ireland, may need to pull the program altogether because of the decision, destroying 4,000 British jobs.
In response to the "bitterly disappointing" news, May's government threatened to scrap all its defense contracts with Boeing.
But firing that shot may have been a huge mistake.
Military experts say any attempt to punish the president could end the supply of aircraft to the UK.
The UK government is currently planning to purchase nine Boeing-built P-8 maritime patrol aircraft and 50 Apache AH-64E helicopters from the US, while already using around 60 Chinook helicopters.
"Boeing owns the data," a former four-star officer told the Times.
"You buy the data. You rely on the original equipment manufacturer for the key to the data, servicing and upgrades. They can turn the fleet off."
After the ruling, Defence Secretary Michael Fallon made a statement that pulled no punches. But he may have overestimated his international clout.
"This is not the behavior we expect from Boeing and it could indeed jeopardize our future relationship with them," he said.
May suffered personal embarrassment over the Boeing-Bombardier row because she had invested her "special relationship" with the US president to lobby against the decision.
UK officials were also flown out to meet with Boeing – but the US went ahead with the ruling against Bombardier, which they say had unfair state aid.
Now May risks losing her parliamentary allies in the Democratic Unionist Party (DUP), whose constituents in Northern Ireland face an uncertain future. May needs the votes of their 10 MPs in Westminster to carry her through crunch votes.
On Wednesday night she said: "I will be doing everything I can to ensure the future of Bombardier in Northern Ireland is guaranteed and protected.
"We have had a long-term partnership with Boeing, worked with Boeing over the years, and I think this is no way to operate in terms of such a long-term partnership. That long-term partnership is being undermined by this behavior by Boeing."
But Labour said the government should not be making threats to the US.
"Theresa May tried to avert this dispute when she spoke with President Trump weeks ago," Shadow International Trade Secretary Barry Gardiner told the Daily Mail.
"Clearly she was less persuasive than she led us to believe. But her ineffective pleas have now been compounded by the defence secretary's bumbling aggression.
"The correct way to resolve this trade dispute is not to threaten Boeing that future 'significant defence contracts' are in jeopardy, it is to use the rules that are already in place in the global trading system through the WTO."