Grenfell survivor's baby hospitalized after drinking expired milk supplied by council, MP tells RT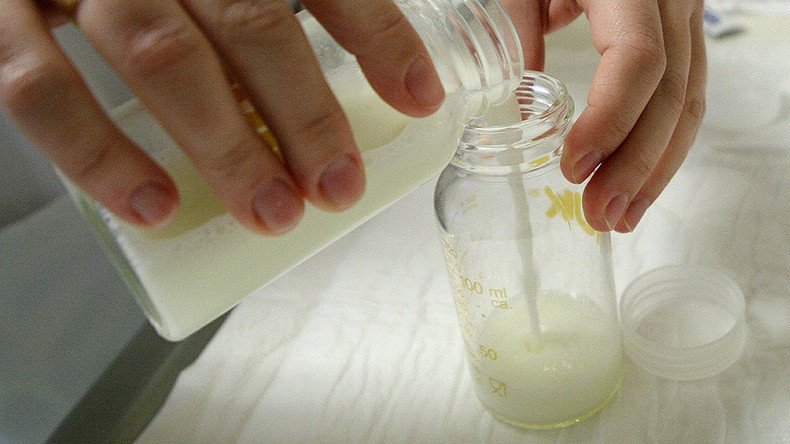 A Grenfell Tower survivor's nine-week-old baby has been hospitalized after drinking out-of-date milk supplied by the council's food bank for victims, Labour MP Emma Dent Coad told RT.
Speaking after the Royal Borough of Kensington and Chelsea (RBKC) Council meeting on Wednesday evening, Dent Coad says the local authority's failure to check food before handing it out to victims is an "absolute disgrace."
"A child was admitted to hospital having been given out-of-date baby milk. Hospitalized because of supplies given by the council from their food donation point, which they hadn't checked the sell-by date.
"It's an absolute disgrace. And that's just one aspect of all the things still going wrong every day."
The council says it is investigating the allegation.
At the meeting, the RBKC voted unanimously to terminate its contract with the Kensington and Chelsea Tenant Management Organization (TMO) as it "no longer had the trust of residents."
Dent Coad welcomed the decision, saying TMO is "absolutely not competent" to do it. She said its replacement must involve a full consultation with tenants and not just "lip service."
The council's response to re-housing victims is "shocking," and many people are still "desperate, stuck in hotels," she added.
During the heated meeting, council leader Elizabeth Campbell defended RBKC council's track record of rehousing survivors. "This is not a time for haste, this is a time for getting it right," she said.
Campbell said 30 families are now in permanent accommodation, while a further 52 households have accepted an offer in principle. She said the council had bought 120 homes, while a further 20 purchases were in the hands of solicitors, and 20 more are under negotiation.
There were cries of "shame" from members of the public, while one heckler yelled: "You move into a tower block then."
The Grenfell Tower blaze is thought to have killed 80 people on June 14. An inquiry is ongoing into the tragedy.
You can share this story on social media: