Uber CEO apologizes to Londoners: 'We've got things wrong'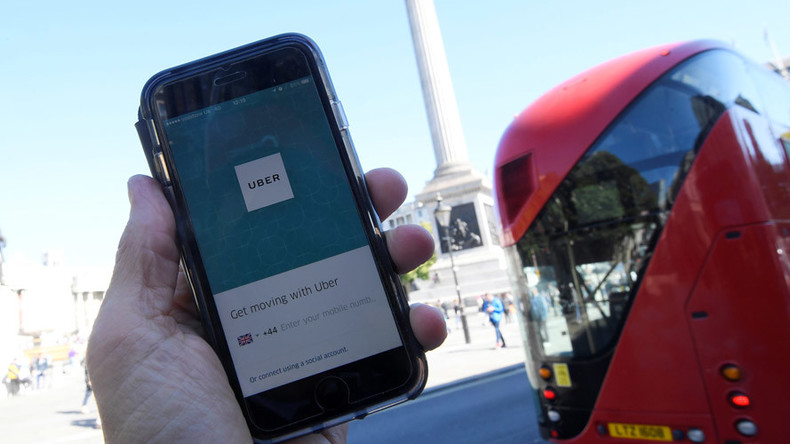 Ride-hailing app Uber has apologized to the city of London after the transport regulator refused to renew its licence to operate in the British capital.
CEO Dara Khosrowshahi posted an open letter on Twitter Monday. saying the company was sorry for the "mistakes we've made."
READ MORE: Uber stripped of its operating license in London
"While Uber has revolutionized the way people move in cities around the world, it's equally true that we've got things wrong along the way," the letter read.
Vowing to appeal the decision by Transport for London (TfL) to not renew the company's licence, Khosrowshahi said he accepted that the company "must change."
Speaking to the BBC, London Mayor Sadiq Khan welcomed the apology and said that he has asked the city's transport regulator to reopen talks with the company.
"Obviously I am pleased that he has acknowledged the issues that Uber faces in London," said Khan, who is also the chairman of TfL. "Even though there is a legal process in place, I have asked TfL to make themselves available to meet with him."
The comments mark a more conciliatory tone from the mayor who had criticized the firm's petition to 'Save Uber' after news of Uber's removal broke Friday.
"I appreciate Uber has an army of PR experts, I appreciate Uber has an army of lawyers — they've also made aggressive threats about taking us to court," Khan said at the time.
In a statement Friday, TfL cited concerns for public safety as reason for not renewing the licence.
In August, the Sunday Times published a letter by the head of the Metropolitan Police's taxi and private hire unit claiming that Uber had failed to notify police after receiving complaints of criminal activity among its drivers, including at least six sexual assaults.
London police also investigated 32 Uber drivers accused of rape or sexual assault of a passenger between May 2015 and May 2016, according to a freedom of information act request by the Sun newspaper.
Uber has also come under fire over its rates of pay and work conditions. Last year a UK employment tribunal ruled Uber drivers were "employees," and called the firm's self-employment mantra "twisted language."
The ruling opens Uber up to claims for higher wages, holiday pay and pensions. as well as other workers' rights for its 40,000 drivers in the UK. The company's apology has sparked much debate online, with many commentators remaining critical of Uber.