Theresa May's own chancellor avoids backing her candidacy for next election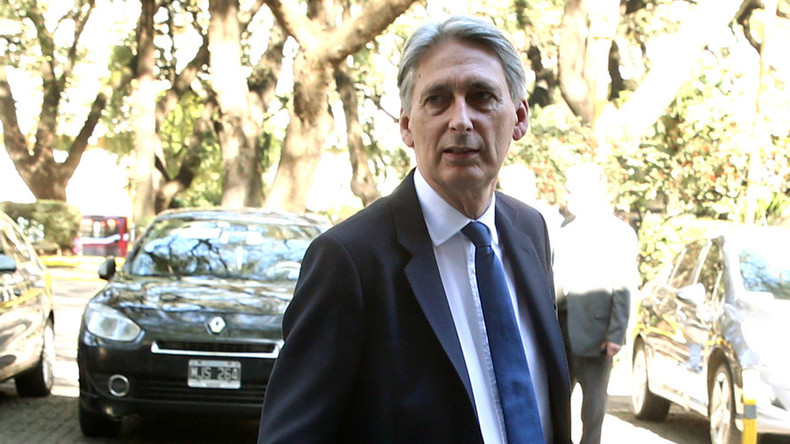 Four-time Chancellor Philip Hammond has refused to back Theresa May's plans to lead the Conservatives in the next general election, putting her struggling stint as prime minister under even more pressure.
Speaking during a trip to Scotland, Hammond appeared keen to use any kind of rhetorical gymnastics to avoid a wholehearted endorsement of May as a Tory leader able to represent the party in the 2022 vote.
Read more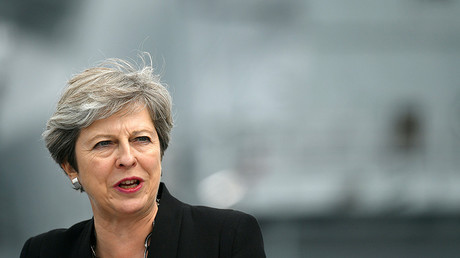 In the Sunday Times over the weekend, it was reported that some of May's closest allies, including Foreign Secretary Boris Johnson and Home Secretary Amber Rudd, have been secretly bidding to replace her as leader ever since her embarrassing snap election performance in June, which left her short of an absolute majority in the Commons.
During a visit to a newly-opened V&A sponsored museum in Dundee, the chancellor was repeatedly asked whether he would back May.
While stressing that her future leadership bid is separate from her current role in leading the UK out of the EU, the chancellor refused to say she is the "optimum" individual to lead the Conservatives in the next election.
May pledged in August while on a visit to Japan that she would lead the party into the next vote, saying she is no "quitter."
When pressed on whether he believes May would be suitable for re-election, he said: "I'm not going to get into a conversation about potential future leadership discussions in the Conservative party.
"I think you will see next week at our party conference that the party is clear and unified behind Theresa May, delivering us a Brexit that works for Britain," the chancellor said.
Read more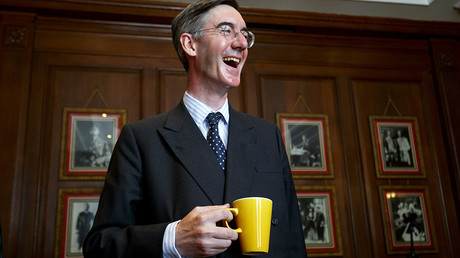 "These are not issues for today. We're focused entirely on delivering a Brexit that works for Britain," he repeated.
He also failed to deny allegations published in the Sunday Times that he had pledged support to Johnson to become the next PM in the aftermath of the disastrous election outcome.
Commenting on the allegations, Hammond said: "Look, there was an awful lot of communication going during the early hours of that morning, texting, telephone calling between all sorts of colleagues.
"I don't recognise some of the material I have seen in the Sunday papers.
"What I do know is that the most important conversation I had on that night was with Theresa May and she told that she had decided to seek to form a government; she asked me to serve in it and I committed to do (that) and back her."