Scrapping Uber's license will put 'law-abiding' people out of work, driver tells RT
Published time: 22 Sep, 2017 13:32
Edited time: 23 Sep, 2017 18:33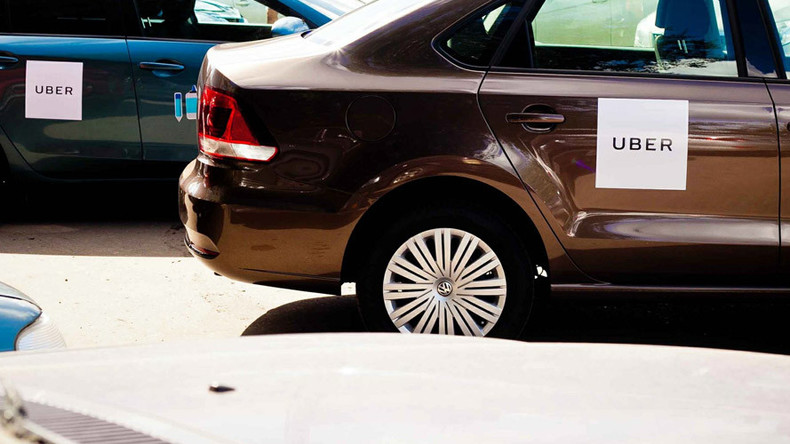 As 40,000 Uber drivers face an uncertain future in the British capital, driver Steve Mercer told RT that Transport for London's (TfL) decision to revoke the firm's license is "short-sighted" and could put "hard working, law-abiding" people out of work.
On Friday, Uber's application for a new license to operate in London was rejected on the basis that the company is not a "fit and proper" private car hire operator. The current license expires on September 30, but Uber has 21 days to appeal and can continue to operate until that process expires.
There are 40,000 Uber drivers and 3.5 million passengers who use the app in London.
Mercer says TfL's decision disregards the thousands of drivers that could be put out of work and the millions of passengers who rely on the app for transport. He slammed the move as "short-sighted," adding that "the vast majority of Uber drivers are law-abiding, honorable people who are just out there trying to make a living."
Mercer says some of the reasons given by TfL to refuse a license are actually things the authority is in control of – not Uber. That includes regulating where drivers get medical checks before receiving a permit, he says.
"It seems that TfL is sidestepping things, whereas in actual fact they are in control of where, for example, drivers get their medical checks done," Mercer says.
He believes "political pressure" and lobbying from black cab drivers resulted in Friday's decision.
"Uber is a great company to work with because we see it as a partnership providing services to passengers. Our service quality is far superior to most others, and that's why people use it over and over."
The decision by TfL has been backed by London Mayor Sadiq Khan and the trade body for the capital's black cab drivers, who have been staunch opponents of the US ride-hailing app.
Uber has faced criticism from unions, lawmakers and traditional black cab drivers over working conditions and accusations that it does not do enough to regulate drivers. Opponents also claim it causes gridlocked roads in London.
Globally, Uber has endured a tumultuous few months after a string of scandals involving allegations of sexism and bullying at the company, leading to investor pressure which forced out former CEO and co-founder Travis Kalanick.