UK buckles under pressure to stop training Myanmar troops amid Rohingya 'ethnic cleansing'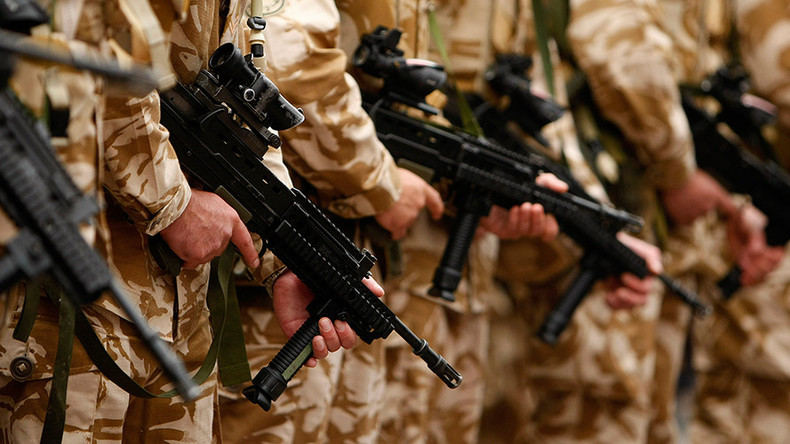 The government has caved in to increasing demands and will no longer train the armed forces of Myanmar (Burma), in response to the "ethnic cleansing" of the Muslim Rohingya minority group.
Prime Minister Theresa May said the Ministry of Defense (MoD) will "stop all defence engagement and training of the Burmese military" until it ends its security crackdown on the community.
Campaign Against Arms Trade (CAAT) spokesman Andrew Smith told RT last week that Britain must stop "legitimizing human rights abusers" and halt its training of Myanmar's soldiers.
The decision comes after UN human rights chief Zeid Ra'ad al-Hussein called the military offensive against the Rohingyas a "textbook example of ethnic cleansing."
Speaking at the United Nations in New York, May told Sky News: "We are very concerned about what's happening to the Rohingya people in Burma. The military action against them must stop.
"We've seen too many vulnerable people having to flee for their lives. Aung San Suu Kyi and the Burmese government need to make it very clear that the military action should stop.
"The British Government is announcing today that we are going to stop all defence engagement and training of the Burmese military by the Ministry of Defence until this issue is resolved."
A group of 157 MPs had called on Foreign Secretary Boris Johnson to scrap the training, which cost the UK around £305,000 last year, according to the Independent.
Johnson also came under fire after describing Suu Kyi, a Nobel Peace Prize holder, as "one of the most inspiring figures of our age," despite the atrocities happening on her watch.
Myanmar's military started its offensive after a group of Rohingya militants carried out an attack on a police post in northern Rakhine on August 25, killing 12 security personnel.
Al-Hussein, however, said the military counter-offensive is "clearly disproportionate" to the insurgent attack.
More than 300,000 Rohingyas – who are often described as the "world's most persecuted minority" – are understood to have fled to neighboring Bangladesh in the past two weeks, amid reports of the burning of villages and extrajudicial killings.
Despite Rohingyas having lived in the predominantly-Buddhist country since the 12th century, they remain a stateless community as Myanmar's law fails to acknowledge the minority group.