UK police 'consider working with pedophile hunters,' but vigilantes told RT they're not interested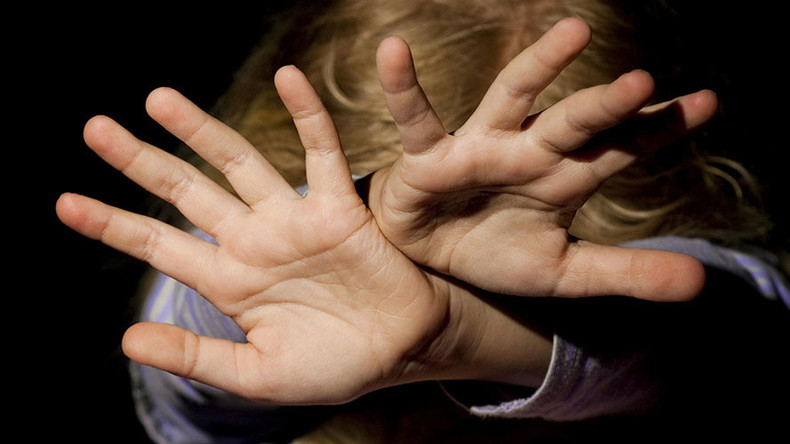 Police have admitted they may have to start working with pedophile hunters after new figures revealed a rise in their evidence being used in court. Such groups, however, have ruled out ever working with officers.
New figures obtained by the BBC show officers are becoming increasingly reliant on evidence provided by pedophile hunters. More than 44 percent (114 out of 259) of cases in which an offender meets a child following sexual grooming used "vigilante" evidence in 2016, compared with 20 out of 176 cases in 2014 (11.3 percent).
That means police have needed pedophile hunters' help in almost half of child sexual grooming cases put forward for prosecution.
Chief Constable Simon Bailey, the national lead for child protection at the National Police Chiefs' Council, told the BBC that although such groups are putting "the lives of children at risk" and "compromising our operations," police would consider working with them.
"I'm not going to condone these groups and I would encourage them all to stop, but I recognize that I am not winning that conversation."
"I think [working with vigilantes is] something we're going to have to potentially look at, yes, but it comes with some real complexity," he added.
"The biggest challenge here from my perspective is there has to start to be a new approach to policing the web. We have to start asking the technical companies, ICT, the software providers, to police the environments and stop these offences happening in the first place."
Speaking to RT last month, pedophile hunters Dark Justice said since October 2014, they have caught 113 suspected pedophiles. Of these, 54 have been convicted and the rest are awaiting trial.
They say the number of men targeting children online has reached "epidemic" levels, with predators lurking on Justin Bieber Facebook pages and live video apps to find victims.
The Newcastle-based duo, who use the pseudonyms Scott and Callum, set up fake profiles on social media posing as girls or boys aged 11 to 15. They never instigate conversations and immediately tell those who contact them that they are underage.
They try to avoid sexual conversations, acting young and uneducated. They only arrange a meeting if it is suggested by a third party. They then inform police, and go along to film the suspected offender.
'Scott' says the scale of the problem is much larger than what official statistics suggest, "happening on a massive level and getting worse."
"It's an epidemic. Honestly, I've said it from the start. The government hasn't got a clue. The statistics they're putting out are absolutely bulls***. They're a sort of watered-down version to keep everyone thinking 'That's still bad but it's not that bad.'"
A lack of police resources means the work they do is needed, Scott says. He adds that Dark Justice would never work with police because they would "censor what we do."
"The police, as much as they might say in front of TV cameras 'Oh, they shouldn't be doing that,' deep down behind closed doors they're loving it. Because it's something they should be doing and they know they can't afford to do it."
'Scott' also believes that the public nature of their work, unlike that of police, which is all behind closed doors, has saved thousands of children from becoming victims.
"The amount of messages we've got from family members, of mothers and fathers, saying 'I've seen your video, it made me check my daughter or son's Facebook and this is what I found, I'm currently speaking to police.' We've probably saved thousands."
Home Secretary Amber Rudd has recently announced £20 million (US$27.13 million) in funding to extend an initiative where undercover detectives operate in internet chat rooms and forums used by suspected offenders. Scott believes this will not be enough to fix the "massive" problem.