Pedophile hunters Dark Justice report online grooming 'epidemic' (VIDEOS)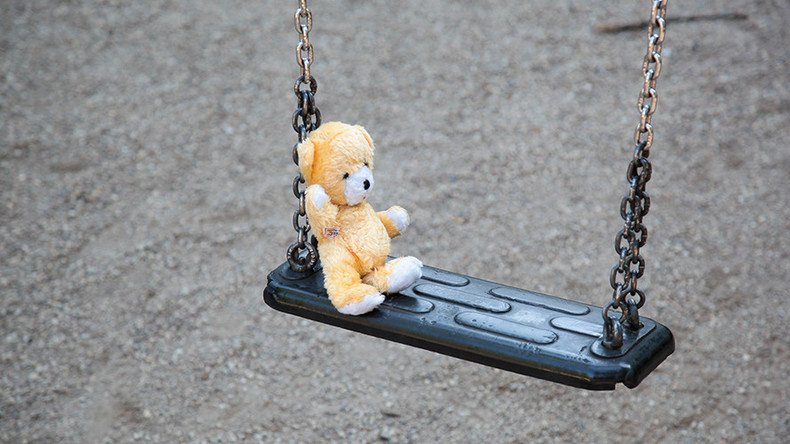 Pedophile hunters 'Dark Justice' say the number of men targeting children online has reached "epidemic" levels, with predators lurking on Justin Bieber Facebook pages and live video apps to find victims.
The Newcastle-based duo, who use the pseudonyms Scott and Callum, set up fake profiles on social media posing as girls or boys aged 11 to 15. They never instigate conversations and immediately tell those who contact them that they are underage.
They try to avoid sexual conversations, acting young and uneducated. They only arrange a meeting if it is suggested by a third party. They then inform police, and go along to film the suspected offender.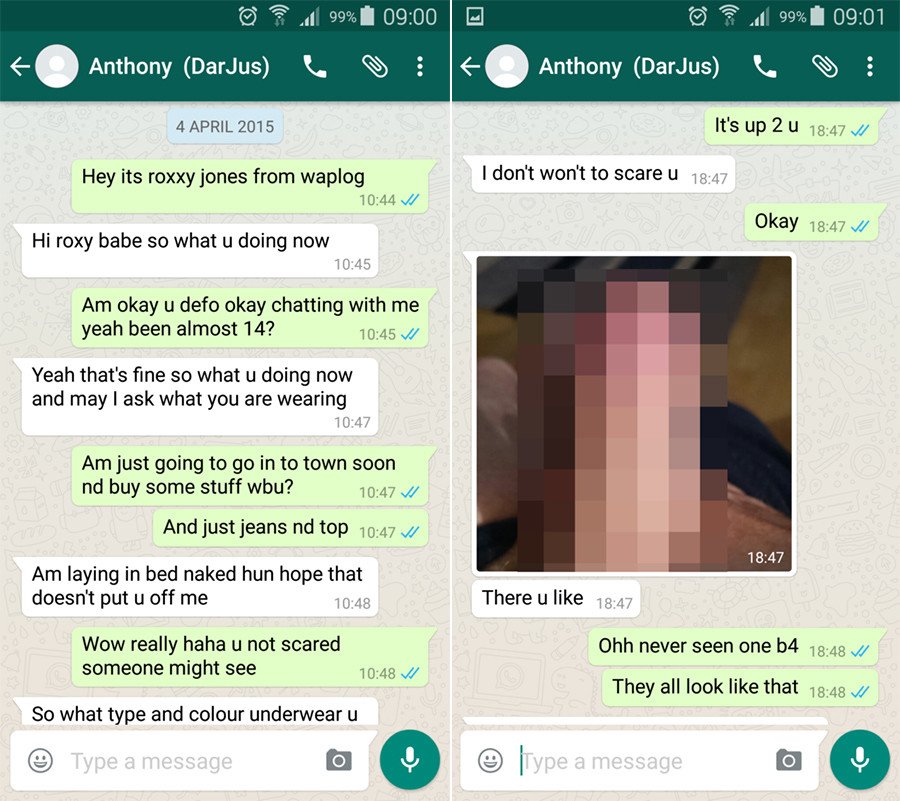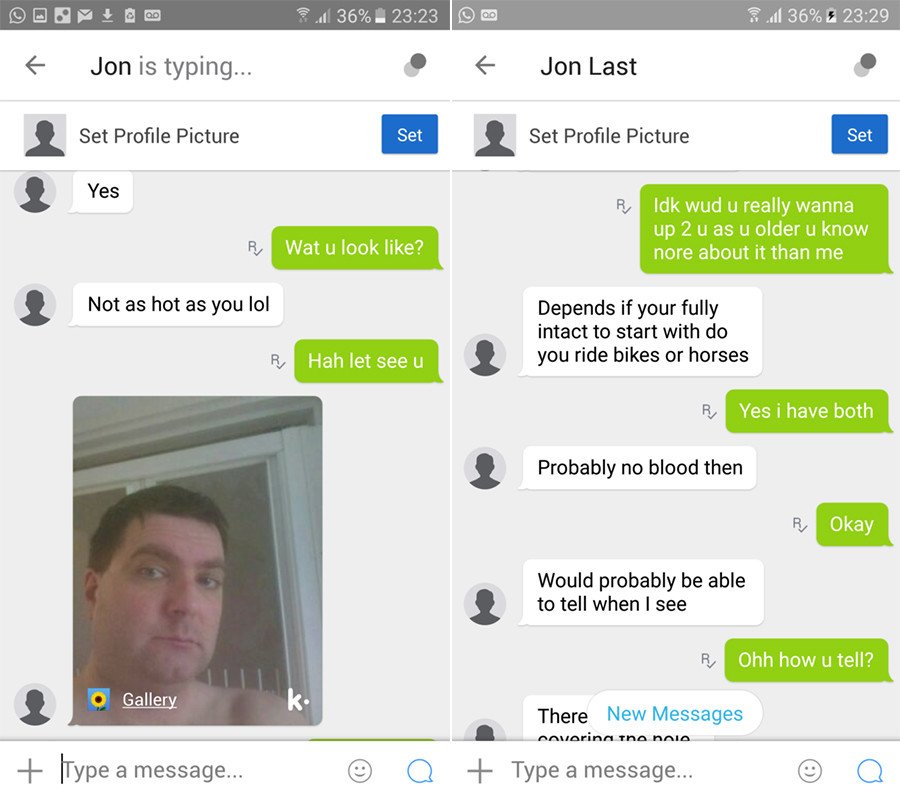 Scott told RT there are certain chat rooms he goes into and "within 8 seconds there will be someone actively wanting to meet any child of any age."
He says live streaming apps such as Lively and Musicly are "breeding grounds" for predators, who ask to go on webcam and send unsolicited pictures of their private parts or sexually explicit videos.
"On Facebook, we will go on a Justin Bieber fan group, or One Direction fan group. And just post 'I love Justin Bieber,' something like that, and you'll get all the men, some very old men, trying to add you.
"That's how they're doing it. They are in the groups where children are going to be. Absolutely vile."
Since its inception in October 2014, Dark Justice says it has caught 113 suspected pedophiles. Of these, 54 have been convicted and the rest are awaiting trial.
Scott says the scale of the problem is much larger than what official statistics show. He says "it is happening on a massive level and getting worse."
"It's an epidemic. Honestly, I've said it from the start. The government hasn't got a clue. The statistics they're putting out are absolutely bulls***. They're a sort of watered-down version to keep everyone thinking 'That's still bad but it's not that bad.'
"But from our point of view – doing this daily – if this was an illness, this country would be on lockdown and on quarantine. There would be checkpoints in every town and village."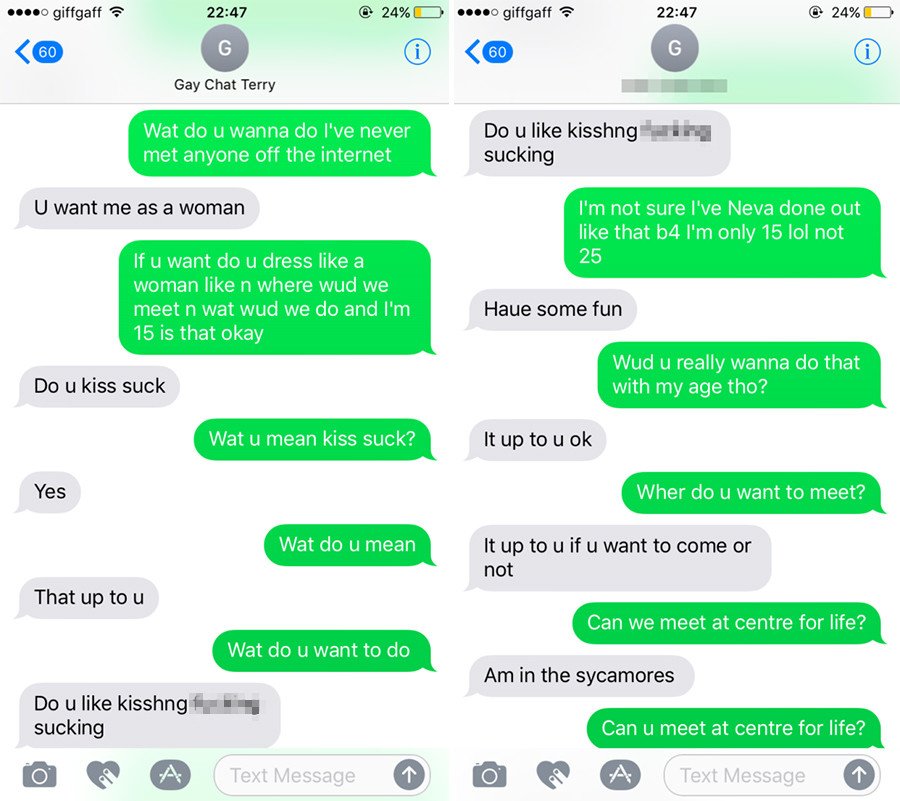 Dark Justice recently snared pedophile Terence Moore, 52, who thought he was meeting a 15-year-old boy. Moore has a fetish for dressing up as a baby, and arrived with nappies, a fake pair of breasts, a dummy, women's clothing and adult baby clothes. When police searched his house, they found an entire adult nursery in one room.
Moore was jailed for 26 months in July. It was the second time in three months he had been caught by Dark Justice. His second offence took place while he was on bail.
'If the government did its job right, we wouldn't exist'
Scott denies Dark Justice are vigilantes, saying they do not hand out punishment to people. He adds that the group's tactics do not constitute entrapment, as it is the men who make first contact.
A lack of police resources means the work they do is needed, Scott says. He adds that Dark Justice would never work with police because they would "censor what we do."
"If the government did their job right, we wouldn't exist in the first place.
"The police, as much as they might say in front of TV cameras 'Oh, they shouldn't be doing that,' deep down behind closed doors they're loving it. Because it's something they should be doing and they know they can't afford to do it."
Scott believes that the public nature of Dark Justice's work has saved thousands of children from becoming victims.
"The amount of messages we've got from family members, of mothers and fathers, saying 'I've seen your video, it made me check my daughter or son's Facebook and this is what I found, I'm currently speaking to police.' We've probably saved thousands."
Home Secretary Amber Rudd has recently announced £20mn in funding to extend an initiative where undercover detectives operate in internet chat rooms and forums used by suspected offenders. Scott believes this will not be enough to fix the "massive" problem.
Scott and Callum, both in their 20s, quit their jobs in the digital media industry to focus on Dark Justice full-time. They work 17-hour days and do not receive an income. They are supported by their families.
You can share this story on social media: