Panic in London: First moments after Parsons Green explosion caught on camera (VIDEOS, PHOTOS)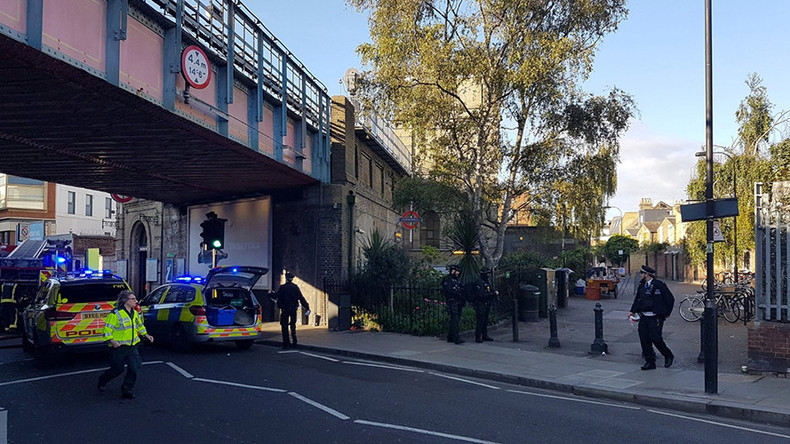 Chaos and panic gripped London as a terrorist attack at Parsons Green tube station sparked scenes akin to a "stampede." Commuters fled an explosion on board a train before armed police attended the scene.
READ MORE: 'Terrorist incident': London's police probe Parsons Green tube explosion (PHOTOS, VIDEOS)
The station was evacuated following the explosion and the area was cordoned off. Images and video uploaded to social media show their presence at the train line and outside the station.
One witness described the panic as the station was evacuated. "Just had to run for my life at #ParsonsGreen station," Emma Stevie said, comparing the panic to a stampede.
Outside the station buses were cleared as ambulances and police rushed to the scene.

A police cordon has been established around the area as police continue to investigate the incident.