Carmakers prepare contingency plans amid Brexit talks uncertainty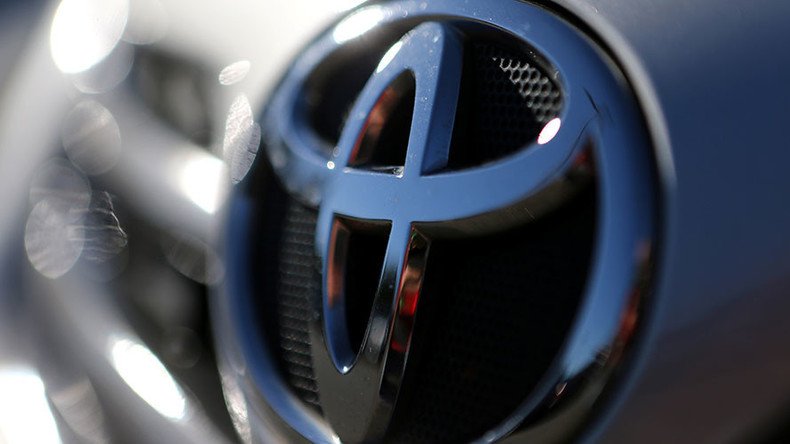 Carmaker Toyota is warning that it could shift production away from the UK as uncertainties deepen over the Brexit negotiations and Britain's continued access to the single European market.
The Japanese firm had received assurances from the British government that free trade between Britain and the EU would remain the standard trade arrangement post-Brexit, a commitment that helped the town of Burnaston in Derbyshire secure the company's new £240m plant in March.
Now, according to Toyota Executive Vice President Didier Leroy, the UK government is having doubts if it can make good on its assurances.
READ MORE: Theresa May's bungling Brexit strategy under fire from business leaders & Lords
"A few months ago the UK government was saying, 'We're sure we'll be able to negotiate (a deal) without any trade tax,'" Leroy said in an interview at the Frankfurt Motor Show, as cited by Reuters. "They are not saying that any more."
He added: "It's clear that if we have to wait two to three more years to have a clarity on this topic, we will have a big question-mark about our future investment in the country."
Leroy's anxieties were echoed by Carlos Tavares, chairman of the PSA Group which sells Vauxhall Motors, Opel, Peugeot and Citroen.
"Until we have more visibility on the trade dimension it's very hard to define a strategy," Tavares said in Frankfurt.
Also at the event, Matthias Wissman, head of the German Automotive Association, said the industry is already drafting contingency plans should the Brexit negotiations fail in the next 18 months.
"We have a task force that considers what will happen in a worst case but hope politicians avoid that worst case," he told Sky News.
READ MORE: Tories accused of 'rigging parliament' in 'unprecedented power grab'
Wissman also dismissed the idea that the German car industry would lobby Angela Merkel to change the EU's approach to the negotiations in order to maintain access to a market to which manufacturers export one in seven of its cars.
"It's up to the UK Prime Minister to shift her position," he said. "Britain is very important for us, but the EU27 is even more important for us, as a market and as a political concept."
The UK has been accused of offering "sweetheart deals" to car manufacturers in recent times.
Last year, the Conservative government won a guarantee from Nissan over the future production of its electric vehicles in Sunderland after the carmaker said it would wind down its UK operations unless it received assurances over competitive trading conditions. Those assurances led to the announcement that two new cars would be produced in Sunderland from 2019, safeguarding more than 7,000 jobs.
The Labour Party called on the government to reveal the details of its assurances to Nissan, including the contents of a letter sent by Business Secretary Greg Clarke to Nissan's executive committee in Japan. Clarke has refused to release the letter.
You can share this story on social media: