Theresa May's bungling Brexit strategy under fire from business leaders & Lords
Published time: 7 Sep, 2017 10:17
Edited time: 8 Sep, 2017 10:02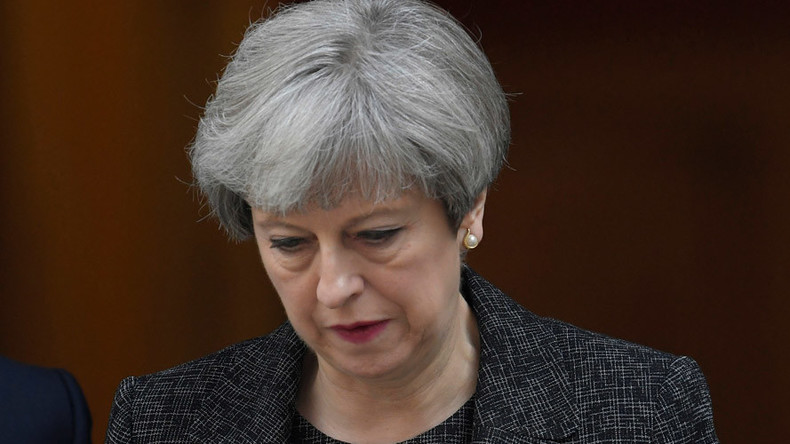 Theresa May has had a terrible 24 hours. In just one day, business leaders, Lords, MPs and the public have questioned and criticized the cabinet's chaotic Brexit strategy.
First, FTSE 100 firms refused to back a Brexit letter which was sent to ask them to show public support for the government's "interim period" plans after the break from Brussels.
The request came as a draft migration policy raised major concerns over access to EU workers.
The letter, leaked to Sky News, asked firms to sign up to an "understanding that Brexit is happening" and to "welcome the Government's commitment to negotiating an interim period."
"This month the Government's Repeal Bill will initiate a programme of legislation that will make Britain ready for life outside the EU," it said.
"We believe this is a good time for employers to work with Government and Parliament to make a success of Brexit and secure a bright future for our country."
One business chief said there was "no way" they could sign, given the "chaos" surrounding Brexit.
Now, the government has been accused of deceiving the public over a report from the Lords over their EU (Withdrawal) Bill, which will allow EU laws to be adapted in the UK after Brexit.
The prime minister and Brexit Secretary David Davis have been accused of cherry-picking lines from the report to alter its stark message.
The Lords' Constitution Committee, responsible for examining all Public Bills, raised major concerns about the EU (Withdrawal) Bill, previously called the Repeal Bill.
However, May and her cabinet have swept their calls for limitations under the carpet – and Lords are furious.
A committee statement said the report has "been selectively quoted" by ministers when addressing statements over the Bill's new proposed powers.
Committee Chair Baroness Taylor of Bolton told the Independent they have been "misquoted" and key recommendations have been "ignored."
"The EU (Withdrawal) Bill represents an extraordinary transfer of legal powers from Parliament to the Government, without the additional oversight we recommended," she said.
"We believe this will create very real difficulties for Parliament in fulfilling its constitutional role to scrutinize this Bill."
According to the Lords' report the EU Bill presents ambiguities within law, which could be exploited by the Tories.
MPs fear the ruling party could enforce its will when it is given the power to convert EU legislation to UK law if ministers use their new ability in other areas.
Citing "multiple uncertainties and ambiguities" the report calls for clarity over how plans outlined in the Bill would be implemented as powers are transferred from Parliament to government.
The Lords said the new powers should only be used for the purpose of adapting EU laws to the UK – not to implement the wishes of the Tory party.
Sir Keir Starmer said Parliament will become "spectators" to the May government as it does "what it likes" with Brexit if the Bill is passed in its current form.