UK police arrest 5th man on suspicion of terrorism offences & membership of neo-Nazi group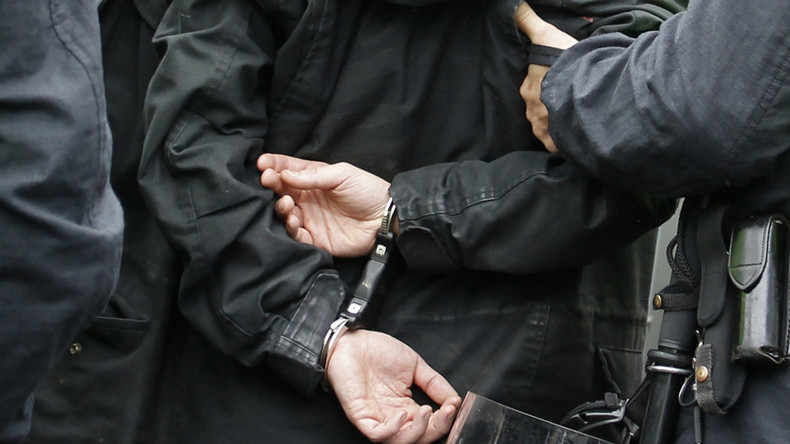 A fifth man has been arrested on suspicion of being a member of banned neo-Nazi group National action, joining four soldiers being held by police.
The man, 24, from Northampton, was initially detained in Cyprus by Royal Military Police, but is now being held in the West Midlands.
The fifth suspect is understood to be in the Royal Anglian Regiment.
He joins four soldiers - a 22-year-old from Birmingham, a 32-year-old man arrested in Powys, a 24-year-old arrested in Ipswich and a 24-year-old arrested in Northampton - who were arrested earlier this week.
The men are still being held by detectives after they were granted more time to question them.
The arrests were pre-planned and intelligence-led, and there was no threat to the public's safety, police say.
In a statement, West Midlands Police said the suspects were arrested "on suspicion of being concerned in the commission, preparation and instigation of acts of terrorism under Section 41 of the Terrorism Act; namely on suspicion of being a member of a proscribed organization (National Action) contrary to section 11 of the Terrorism Act."
It is understood the government has no plans to launch a wider investigation into extremism after the arrests.
National Action became the first far-right extremist group to be proscribed last year in the UK.
The Home Secretary's decision to ban the far-right group, which had branches across the UK, came amid reports from the government's counter-extremism program, Channel, that far-right radicalization accounted for a quarter of the cases it was handling.
You can share this story on social media: