Sting in the tale: Stowaway scorpion grounds easyJet flight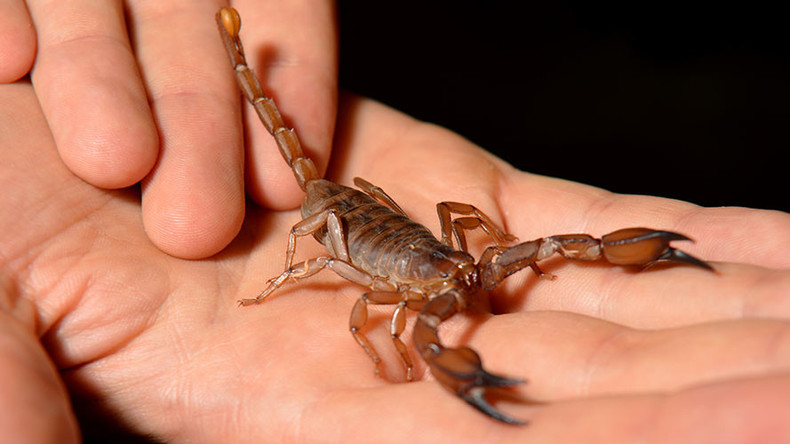 An easyJet flight was delayed overnight after an unusual stowaway was discovered on board – a scorpion.
A passenger raised the alarm when they discovered the venomous creature on flight EZY6883 from Glasgow to Paris on Monday.
The easyJet plane was due to fly back to Glasgow after landing in Paris but was delayed overnight as a result of the eight-legged intruder.
EasyJet alerted passengers to the issue through its app. "We're sorry that your flight has now been delayed overnight. We were hoping that we would be able to continue with your flight today but we were informed that a scorpion was sighted on board your plane."
"It was about 6pm that we found out via the easyJet app that it was postponed until 5.30pm today," passenger Emma Adam told the Evening Express. "We were on the shuttle bus when we heard that it was due to a scorpion and I thought it was just someone speaking rubbish."
"It sounds like a really bad version of Snakes On A Plane," she added, "as you would never expect a scorpion to be found on a plane coming from Glasgow."
EasyJet said the plane would be fumigated at Charles de Gaulle airport as a precaution before taking its next flight on Tuesday.
The airline said staff would arrange hotel rooms for the evening and transport for those who may need it.
This isn't the first scorpion on a plane incident. In April, a passenger was stung by a scorpion that fell from the roof of a United Airlines flight.