'Five bags of ecstasy exploded' in stomach of law student found dead in Ibiza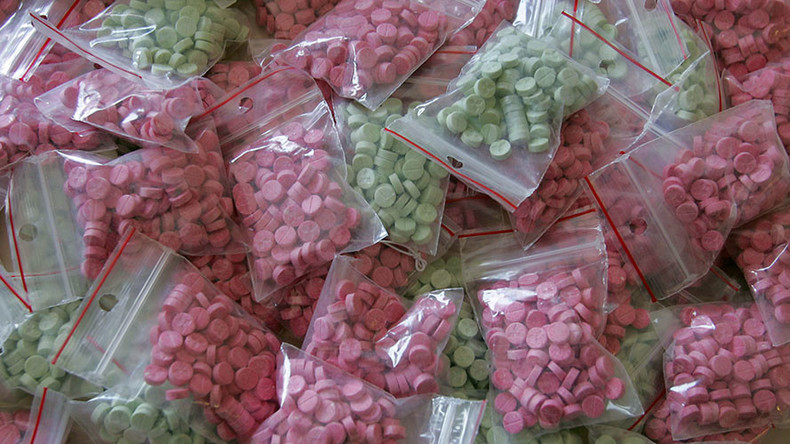 A teenage law student was found dead in an Ibiza hotel room after five bags filled with ecstasy tablets exploded inside her stomach, an inquest heard, with her mother claiming she may have been forced to swallow them.
Rebecca Brock, 18, was discovered with a pool of blood next to her head in a hotel room after travelling to the island for a friend's birthday, Nottingham Coroner's Court was told on Monday.
Spanish police began an investigation after finding that the amount of the class-A drug in her system was "double the level" of a normal fatal dose. When her body was found, the circumstances were suspicious enough for a major crime squad to investigate.
Her mother, Margarita Brock, told the inquest she believes her daughter may have been forced to swallow the drugs. She said her daughter would not have knowingly taken the pills because she was unable to swallow tablets.
"The medical examiner said there had been a bag exploded. The major crime squad were investigating rather than the police because of how she was found.
"She wouldn't take pills easily - I can't imagine that getting into her body at all. If she did take a pill she wouldn't do it because she couldn't swallow it.
"I can't see any other way than someone making that happen."
She said her daughter had experimented with cocaine in the past, but did not think she would have taken so much ecstasy at once, according to the Daily Mail.
"She tried cocaine with people she knew and people around her she knew. She said to her sister afterwards that she didn't like it. So she didn't have to worry. She was very clear about what she let into her body and what she didn't."
Toxicologist Dr Stephen Morley said Spanish authorities had found Brock had died around 48 hours before she was found in her room.
He said traces of alcohol and a 'potentially fatal concentration' of ecstasy were found in her body.
"She would have died around half an hour from when [ecstasy] entered her bloodstream […] working on the assumption that she has never taken it before.
"She would probably begin to feel very unwell. There was evidence of an acute MDMA dosage - a potentially fatal concentration. The most likely cause of death is ecstasy toxicity. The level of MDMA was double the reported fatal level."