'More dangerous than illegal drugs': UK govt to clamp down on 'deadly' legal highs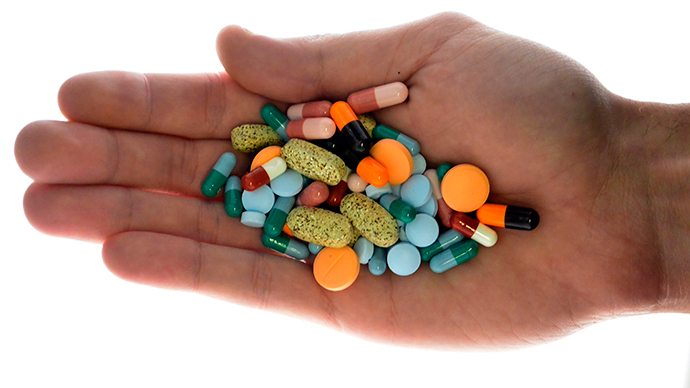 As the government struggles to legislate against a continually changing spectrum of legal highs, new legislation due to come into effect later this year will seek to ban psychoactive substances on the basis of their effect, rather than chemical makeup.
Following its blanket ban of over 500 such substances, the British government has confirmed that a new strategy is on the horizon.
At present, narcotics confiscated by law enforcement officials are sent to government-financed experts for testing. If the drugs are found to be dangerous, they are then outlawed on an individual basis.
In a bid to circumvent government policy, the manufacturers of those narcotics generally respond by creating new substances that yield similar effects but are not illegal.
As a result, the government has seen a steady stream of legal highs passing through British streets and has struggled to legislate against them as new variants surface.
In an effort to prevent this trend, ministers will introduce new legislation in coming months intended to control drugs based on their psychoactive effect rather than their chemical composition.
New drugs such as "Clockwork Orange", "Bliss" and "Mary Jane" leading to soaring hospital admissions and deaths in UK http://t.co/4yVcHvrCEx

— Joseph Palamar (@JosephPalamar) August 18, 2014
While legal highs are designed to mirror the effects of commonly used Class A drugs – such as ecstasy and cocaine – they are not controlled under Britain's Misuse of Drugs Act. The substances are available for sale on the high street and selected websites.
Crime Prevention Minister Lynne Featherstone said the legal high industry is a reckless trade.
"I will be working right up until the dissolution of parliament to ensure we have done as much as we possibly can to pave the way for a general ban," she told the BBC.
The number of UK deaths linked to legal highs rose from 10 in 2009 to 68 in 2012, research published last year revealed.
In February this year, an inquest ruled that British builder Jamie Penn, 29, died as a result of ingesting legal highs.
The substances were mephedrone, otherwise known as "meow meow," and a synthetic form of cocaine.
He was pronounced dead at Telford's Princess Royal Hospital in the English West Midlands on May 31, 2014.
The young man's sister, Charlotte Delo, warned that his tragic death is a serious lesson to anyone tempted to sample mind-altering substances. She demanded the government ban legal highs.
The Home Office has urged music festival organizers in Britain to issue clear on-site guidance on the health risks associated with 'new psychoactive substances' – the official term for legal highs.
People found in possession of these narcotics will be ordered to leave the premises of The Parklife Weekender, a Manchester-based independent music festival, organizers say.
READ MORE: Ecstasy, other drugs temporarily legal in Ireland – until Senate closes loophole
Music promoter Sacha Lord told the Manchester Evening News on Wednesday that these substances are "more dangerous than illegal drugs." She said the festival has a zero tolerance policy to legal highs.
News of the British government's planned drug policy shift comes as Irish MPs strive to close a legal loophole rendering over 100 previously outlawed psychoactive substances legal in Ireland.
The Irish parliament passed emergency legislation on Tuesday night after the state's Court of Appeal found a current law banning ecstasy, crystal meth, and "legal highs" to be unconstitutional.
The legal loophole was uncovered by the case of Lithuanian-born Stanislav Bederev, who was prosecuted for possession of methylmethcathinone.
The Irish government said it may challenge the Court of Appeal's decision in the Supreme Court, but until that happens police must rely on emergency legislation set to come into effect Thursday night.