British Navy tests air defense system against supersonic missiles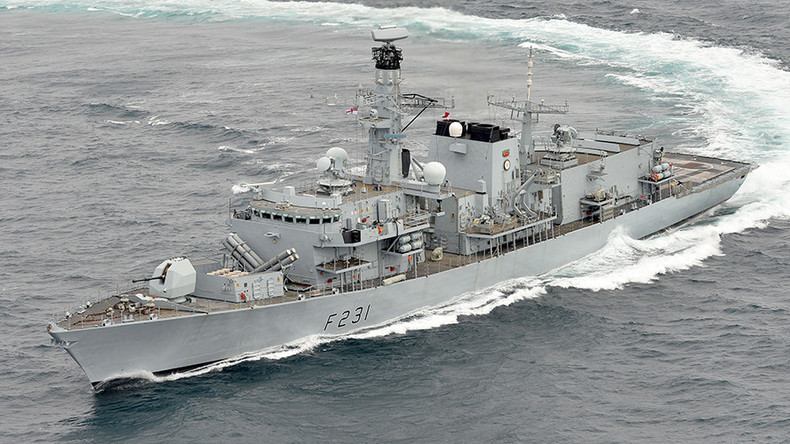 The Royal Navy has carried out the first tests of its new generation air missile defence system - capable of intercepting and destroying enemy missiles travelling at supersonic speeds.
The Sea Ceptor missiles, developed by MBDA Missile Systems, were successfully fired from HMS Argyll off the coast of Scotland, according to the Ministry of Defence.
The new system is being fitted to replace the Sea Wolf weapon system on Type 23 frigates and uses UK-developed missiles capable of reaching up to three times the speed of sound.
It will be able to deal with multiple targets at the same time while protecting an area of around 500 square miles (1,300 square kilometres) over land or sea.
The trials took place over two weeks on the Hebrides ranges and utilised MBDA's next-generation Common Anti-air Modular Missile (CAMM). Defence Minister Harriett Baldwin said the Sea Ceptor will protect Britain's interests against threats both known and unknown.
HMS Argyll will conduct further firing trials of the Sea Ceptor's system before it is deployed to Japan next year.
North Korea has previously warned Britain that it faces "a miserable end" if it joins the US and South Korea in military drills.
"We solemnly warn not only the US and puppet group, but also satellites, including the UK and Australia, which are taking advantage of the present war maneuvers against the north, that they would face a miserable end if they join in play with fire by tiger moths of war," Pyongyang said in a statement.
As tensions over North Korea flared up, the US conducted a test of Raytheon SM-6 missile that successfully intercepted a target medium-range ballistic missile launched from guided-missile destroyer USS John Paul Jones (DDG-53) late August.
In July the US THAAD (Terminal High Altitude Area Defense) system made its first intercept of intermediate range ballistic missile (IRBM), shooting down a target over Alaska.
The US Missile Defense Agency (MDA) said the demonstration showed off the country's defensive capability against developing missile threats in North Korea and beyond.
READ MORE: THAAD shoots down 1st IRBM over Alaska – Missile Defense Agency
India has also repeatedly test-fired its own supersonic interceptor missile this year, which it claimed successfully engaged the target missile.
READ MORE: Russian sub test-fires ICBM across Eurasia
In June, Russia test-fired a hypersonic Zircon missile able to develop a speed of up to Mach 8 (6,090 mph) and launched an intercontinental ballistic missile (ICBM) Bulava from a submarine in the Barents Sea near Norway.