Russian sub test-fires ICBM across Eurasia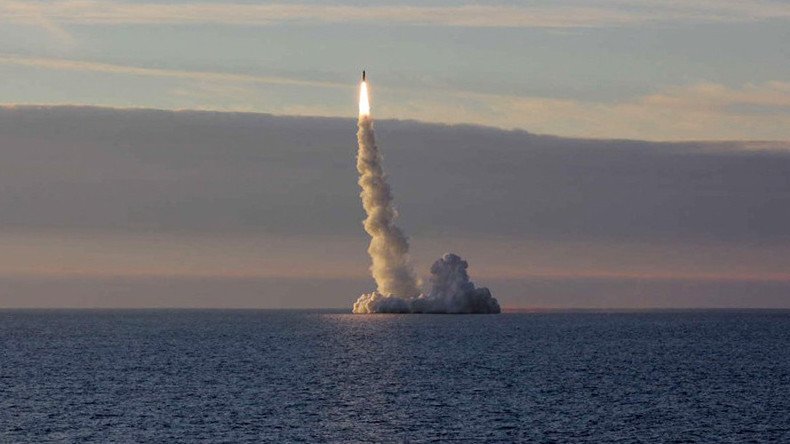 A Russian submarine has successfully launched a missile from the Barents Sea near Norway to a test site in the Kamchatka Peninsula in the Far East, the Russian Defense Ministry reports.
"The strategic Borey-class nuclear submarine, Yuri Dolgoruky, has successfully fired the Bulava intercontinental ballistic missile (ICBM) from a designated area in the Barents Sea to the Kura Missile Test Range in Kamchatka," the MoD said in a statement.
"The launch was made from an underwater position in accordance with the combat training plan."
"According to the confirmed data from mission control, the ICBM units completed the full flight program and successfully hit the targets in the range."
The Bulava missile, which has a range of 9,300 kilometers (about 5,770 miles), must have travelled at least 4,600 km across almost the whole Asian part of Russia to reach its target.
The Yuri Dolgoruky, launched in 2008, is a fourth-generation Borey-class nuclear submarine serving with the Russian Northern Fleet. The Borey-class subs, which can carry up to 16 intercontinental sea-based Bulava missiles, are planned to be the basis for Russia's strategic naval nuclear forces in the future. In addition to the Yuri Dolgoruky, the Russian Navy has two more such subs, with another five in development. By 2020, the Russian navy aims to have eight armed Borey-class submarines in active service.
You can share this story on social media: