ISIS agent tried to recruit BBC reporter for London Bridge attack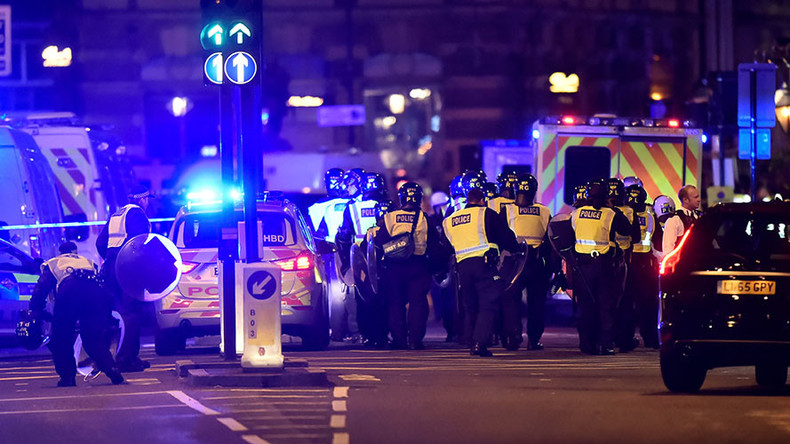 Islamic State (IS, formerly ISIS/ISIL) recruiters tried to persuade an undercover reporter to carry out a terrorist attack on London Bridge a year before eight people were killed and dozens injured, it has been revealed.
The journalist, posing as a 17-year-old Muslim living with his parents, was told by IS agents in July last year to target London Bridge using techniques which appear to be blueprints for this year's attack.
Terrorists Khuram Butt, 27, Rachid Redouane, 30, and Youssef Zaghba, 22, mowed down pedestrians on London Bridge in a rented van before stabbing nearby victims on June 3. They killed eight people before being shot dead by police.
Birmingham-born Junaid Hussain, who married Britain's most wanted female terrorist Sally Jones in Syria, first contacted the undercover reporter on Twitter. He invited the journalist to encrypted messaging sites such as WhatsApp, Telegram and Surespot, and was introduced to other IS recruiters.
Hussain, then 21, encouraged an attack on the capital which he described as "the heart of the crusader army," adding: "You wanna do something over there? We hit them hard. We can train you, how to make bombs. Easy ticket to Jannah [paradise]."
Other recruiters directed the journalist, working on the BBC's Inside Out London documentary, to explicit terror tutorials on the dark web, including instructions on how to make a bomb from home, create a fake suicide vest and inflict maximum damage with a knife.
When Hussain was killed by a US army drone in the Syrian city of Raqqa in 2015, another recruiter made contact with the reporter to continue the conversation. He detailed a plot to assassinate a police officer, including how to obtain firearms and bullets.
Minister of State for Security Ben Wallace confirmed that encrypted communications and online videos were used by planners and recruiters who carried out this year's terror attacks.
"There was definitely usage of encrypted communications between planners and terrorists, and people that carried out some of those dreadful attacks," he told the BBC.
"That, I'm afraid, is common throughout nearly every single one of these incidents, and there is also a role of watching videos online to either prepare themselves or train themselves."