'I don't like cricket': Play halted after metal-tipped arrow fired onto London pitch (PHOTOS)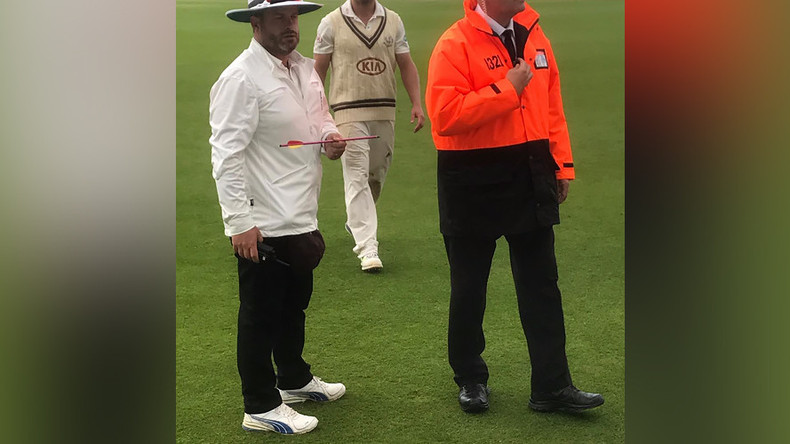 Players and fans had to take cover at a cricket match in London after a metal-tipped arrow landed on the pitch. Police suspect the arrow was fired from outside.
The game between Surrey and Middlesex was suspended following Thursday's incident which sparked a controlled-evacuation at the stadium. An image from the venue shows the arrow, measuring between 12 to 18 inches, in the hands of an umpire.
"The incident is not being treated as terrorism-related," Met police said in a statement. No arrests have been made with police asking for help in identifying any culprits. "It is believed that the object came from outside of the ground," they said.
Images taken outside the ground show the police arriving at the scene following the evacuation of attendees.
A statement from Surrey Cricket Club said there were no injuries.