Police fail to find 'severed human head' reportedly found by kids in Belfast wood
Published time: 30 Aug, 2017 15:28
Edited time: 31 Aug, 2017 07:44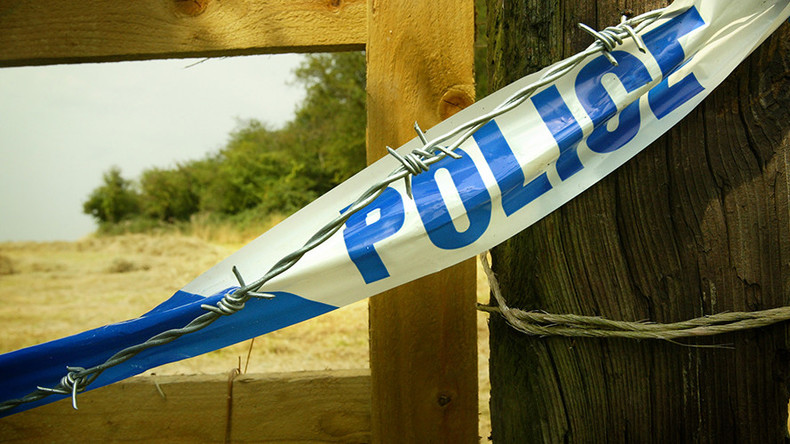 Police searching a woodland area in Belfast after reports of a human head being found have failed to find anything, officers have said.
A street in the Greater Shankill area of the city was locked down after three young boys reportedly discovered the human remains on Tuesday night.
In a statement police said: "Police in Belfast have conducted an extensive search of wasteland in the Ballygomartin Road area after receiving reports today from a member of the public that a bag containing possible remains had been seen there over the weekend.
"The search has now concluded and nothing has been found.
"While nothing untoward has been found on this occasion, I would like to encourage members of the public to continue reporting anything they feel is suspicious to police."
The head was initially said to have been found in a dense woodland. A resident told Belfast Live he heard the children saying it had "grey eyes."
"Three young boys came down the hill and then one of them ran back and there was a bit of commotion," one local resident said. "They were all talking and I couldn't hear what they were saying, but as they got closer I heard them say, I thought it was, 'it's definitely dead, I can see the eyes,' but now I'm thinking it was, 'it's definitely a head' and I heard it wrong."
"And the smaller one was kneeling down and he was showing the other two, then they got into a bit of a panic and they were talking about the eyes were grey, something to do with the eyes, and then the next minute the bus was coming up and they all ran over and jumped on the bus."
The local resident said they initially thought the children had just "got themselves worked up about an animal."
"But it wasn't until then I seen the police and I thought, 'I wonder was that them boys,' and I went over to the policeman and he said they had spoken to the boys and confirmed the story that they had told."
A spokesperson for Police Service of Northern Ireland (PSNI) told Belfast Live: "Police are conducting a search in the area. There are no further details."