Pedophile vicar housed in luxury apartment by Church of England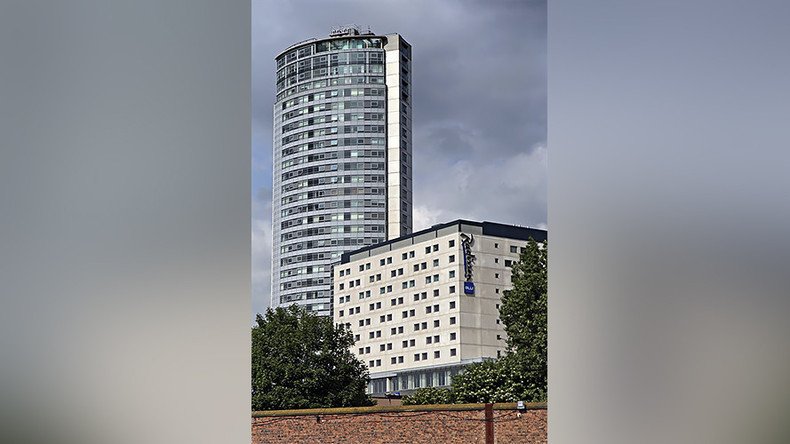 A pedophile former vicar, and former Church of England national youth officer, is being housed in a luxury apartment paid for by the church.
Paul Battersby was convicted of sexual offences after members of his family discovered a collection of obscene files on his family computer, including a video of a girl being bound and raped by her father.
READ MORE: UK police trained to detect 'pedophile signs' in tattoos and clothing
Last year Liverpool Crown Court heard that after serving jail time in 2010, the 68-year-old downloaded a further 1,730 indecent images featuring children and animals between 2014 and 2017 and also wrote a child sex abuse fantasy featuring himself.
Now, the Liverpool Echo have revealed that Battersby is now being housed in a luxury apartment paid for by the church.
The apartment is in the 29-storey Beetham Tower block, which is found next to West Tower, Liverpool's tallest building. Two-bedroom apartments in the block can cost up to £165,000, or £1,050 per month to rent, the paper reports.
The blocks luxury features include a 24-hour concierge and full leisure facilities - gym, sauna, steam jacuzzi and swimming pool.
Court documents show that the former reverend, who served as a vicar for 31 years, was first jailed for eight months in 2010 after a police investigation revealed he was in possession of 160 photographs of children being molested.
At his 2010 sentencing hearing, Judge David Aubrey said: "Being a highly-intelligent and highly-articulate man you should well recognize that each image that you have observed for your own gratification represents the abuse of a child.
"By doing that which you did, you have perpetrated such abuse of such young children."
READ MORE: British royal pedophile allegations dropped in police cover-up, ex-cop claims
Speaking to the Liverpool Echo, a Church of England spokesman said: "It is a matter of deep shame and regret that Paul Battersby has re-offended.
"Downloading indecent images of children is far from a victimless crime – we recognise this as a serious form of child abuse, which can have lifelong effects on victims. We apologize unreservedly for the harm that this will have caused."
The statement revealed that Battersby was granted the apartment by the church's pensions board.
"In any case where disclosure is made about a criminal history, or the person comes to the Pensions Board on leaving a custodial sentence, the board works very closely with the managing agencies (for example, the probation service or the police) to ensure that the housing it provides meets the restrictions set for that individual."
You can share this story on social media: